Zoos and aquariums are giving their animals hilarious reviews as #RateASpecies goes viral
Which of these animals would you give five stars to?
For all of you animal lovers out there, there's a new trend on Twitter that you may just fall in love with.
Zoos and aquariums all over the world are joining in #RateASpecies, which sees organisations give hilarious product-style reviews to their animals and fish… and yes, that includes some one-star ratings!
We think all of these gorgeous creatures deserve five stars each, but here are the very best species reviews.
1. Los Angeles Zoo docked points here for strange paper-eating habits.
⭐️⭐️⭐️ PROS & CONS
Dwarf model provides rapid clearing of foliage, weeds, and unwanted shrubbery in a compact design. Exceptionally adorable, but also will devour clothing and paper if left unattended. Occasionally hard-headed but fun to have around.#rateaspecies pic.twitter.com/SCZIPCdcDA

— L.A. BOO 👻🎃🧠🕸🦉🕷🍬 (@LAZoo) March 9, 2018
2. This majestic lion got four stars for excellent sleeping skills.
⭐ ⭐ ⭐ ⭐ MOSTLY HARMLESS
A+ excellent sleeper, perfectly content to sleep for 20+ hours in a day. Best to avoid during waking hours.#rateaspecies pic.twitter.com/wS1d8r7tjE

— L.A. BOO 👻🎃🧠🕸🦉🕷🍬 (@LAZoo) March 9, 2018
3. Vancouver Aquarium gave a hilarious review, docking one point for smell.
⭐⭐⭐⭐Get The Steller Edition
The limited edition steller series is the F-150 of pinnipeds. Buyer beware, premium fuel costs will burn a hole in your wallet, but the performance is unmatched. Removing 1 star as ours has started to smell strongly. No muffler. #rateaspecies pic.twitter.com/Y5HDlgcbxA

— Vancouver Aquarium (@vanaqua) March 10, 2018
4. Top-notch "shellfies" get good marks here.
⭐️⭐️⭐️⭐️ Takes Amazing Shellfies
Temperamental handling but light-weight, ergonomic design, water proof. (Buyer beware: massive hardware upgrade requires additional storage space and energy requirements over time.)#rateaspecies pic.twitter.com/VJkJFmgkhT

— SC Aquarium (@SCaquarium) March 9, 2018
5. Minnesota Zoo gave this lazy red panda four stars.
⭐️⭐️⭐️⭐️We're a FANDA of the red panda. Low maintenance. Self cleaning. Extra fluff included. #rateaspecies pic.twitter.com/zB23VVWQiy

— Minnesota Zoo (@mnzoo) March 9, 2018
6. This monkey got an amazing five stars!
⭐ ⭐ ⭐ ⭐ ⭐ NO THUMBS UP
Aspiring home brewers will find lots to be impressed by in this efficient model. Hard to reach unless you're an adept climber. Highest-possible rating; no thumbs up!#rateaspecies pic.twitter.com/EXHxFoLS4B

— L.A. BOO 👻🎃🧠🕸🦉🕷🍬 (@LAZoo) March 9, 2018
7. This fuzzy calf is worthy of a top review.
⭐️⭐️⭐️⭐️ NOT TO MISS Everyone's takin about this calf! Extra fuzzy, perfect for any season. #rateaspecies pic.twitter.com/Qkt3R6sNSV

— Minnesota Zoo (@mnzoo) March 9, 2018
8. These garden eels received four stars.
⭐⭐⭐⭐Up Your Garden Game
Green thumbs approved. These perennials get best results in mild climates. Be warned, slimy residue can be off-putting to new gardeners. Full review on https://t.co/lHZm4zUyv2: https://t.co/69NdBnjYr1 #rateaspecies pic.twitter.com/CAjxYgbYqb

— Vancouver Aquarium (@vanaqua) March 9, 2018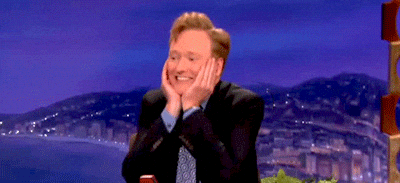 Press Association
Follow @Independent_ie