Zoos and aquariums are getting into the royal wedding spirit, and it's adorable
All of the zoos and aquariums getting their animals into the royal wedding spirit.
The royal wedding is here, and it's not just human beings who are celebrating the day.
Zoos and aquariums are treating their animals to a royal celebration to embrace the special wedding, including cakes and flowers.
Here is a selection of the very best royal animal tributes to Meghan and Harry.
1. London Zoo gave flowers to their okapi , aptly named Meghan.
Why not celebrate the #RoyalWedding with a trip to see our very own beautiful Meghan? 💐 https://t.co/lQanxyqxgq #RoyalWedding2018 #HarryandMeghan pic.twitter.com/LHWtAkf8S9

— ZSL London Zoo (@zsllondonzoo) May 19, 2018
2. Drayton Manor Zoo gave their meerkats a royal surprise.
Who else is celebrating the Royal Wedding today? It looks as though our cheeky Meerkat Mob have had a party of their own with a very special wedding cake. https://t.co/rLXO7n6hj0 pic.twitter.com/pBeoZ0lUSx

— Drayton Manor (@DraytonManor) May 19, 2018
3. Sea Life in Birmingham celebrated with an amazing "street" party!
It's Royal Wedding Day - so our team have celebrated with an Underwater Street Party in the 360 Ocean Tunnel! We're open all weekend, come and celebrate with us! ️ pic.twitter.com/VrU16z3TkA

— SEA LIFE Birmingham (@sealifebham) May 19, 2018
4. Their penguins even got involved with the festivities.
Our penguins have been celebrating the royal wedding this week with their very own street party! @BBCOne pic.twitter.com/KEbiMTtrdQ

— SEA LIFE Birmingham (@sealifebham) May 18, 2018
5. Dudley Zoo decided to name two of their flamingos Meghan and Harry.
We're tickled pink @dudleyzoo about Prince Harry and Meghan Markle's wedding today – so we've named a pair of American flamingos in their honour. And you too could name a flamingo to mingle with Meghan and Harry. Find out more here: https://t.co/o3bSKiDhPh pic.twitter.com/lF6BHwryzi

— Dudley Zoo (@dudleyzoo) May 19, 2018
6. Alabama Gulf Coast Zoo decided well-named vistors would get a royal treat for the occasion.
The #ALGulfCoastZoo's royals are thrilled @kensingtonroyal's Prince Harry and Miss Meghan Markle have chosen their birthday for their wedding date. Rajah and Rani declare visitors named Harry or Meghan will receive free entry to the Zoo on May 19, 2018 as their personal guests. pic.twitter.com/gHCEhsMMxC

— AL Gulf Coast Zoo (@ALGulfCoastZoo) May 18, 2018
7. Lovebirds at Drusillas Zoo Park in East Sussex shared their marriage advice…
8. Blue Reef aquarium also named a few of their residents in honour of the occasion.
To celebrate the #Royal #Wedding 🇬🇧 We have named our resident Axolotls #Meghan & #Harry! who are often found cuddled up next to our front desk 💘 #RoyalWedding pic.twitter.com/Q8nbDTYzWp

— Blue Reef Aquarium (@bluereefhasting) May 19, 2018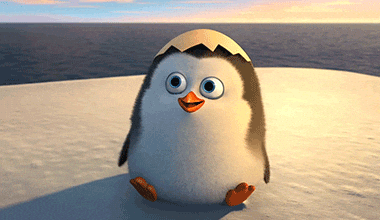 PA Media
Follow @Independent_ie