'You should have twice your salary saved by age 35' is now a bona fide meme
The internet is here for those who don't have a retirement plan.
Memes are often born in the strangest circumstances and there's one currently taking the internet by storm that was inspired by some personal finance advice.
For those who missed it, two weeks ago finance news website MarketWatch shared an article on Twitter about how people should have saved twice their salaries by the time they are 35.
The post was originally written in January but it took some time for the internet to get wind of it.
And of course, many went into panic mode.
Millennial retirement plan:

1. Invent a time machine
2. Travel back to 1955 when mere mortals could afford houses
3. Return to 2018 and sell the house for 50x what you paid for it
4. Repeat until you can afford rent and health insurance in 2018

— Aloy Shepard vas Tempest (@ghezbora) May 15, 2018
[turns pockets inside out; two moths fly out]

oh no my moths https://t.co/SpVs7AVfqO

— Anthony Oliveira (@meakoopa) May 15, 2018
I've done the math, and I can retire about 10 years after I die, if nothing else happens.

— Joan reads, and wants more people to do the same (@cosmyra64) May 14, 2018
But as the dust settled on what many believed was an unattainable target, the internet came up with its own (totally achievable and occasionally bordering on ridiculous) goals.
And so the "By 35" meme was born.
By age 35, you should have figured out how to spell "bananas" without having to mentally sing Hollaback Girl

— Jon "Jon Baker" Baker (@JonBaker) May 20, 2018
By age 35 you should run into friends and say "WE SHOULD HANG OUT SOON!" twice a week. You will never hang out. You'll just scream this at each other until one of you dies.

— Luke Trayser (@trukelayser) May 20, 2018
By age 35, you should have at least 10 framed pictures of Jeff Goldblum in your home.

— Sam Sykes (@SamSykesSwears) May 20, 2018
By age 35 you should have at least one fork in your cutlery drawer that you just don't like, and actively frown at if you accidentally grab it.

— Christopher Downs (@chrisopotamia) May 20, 2018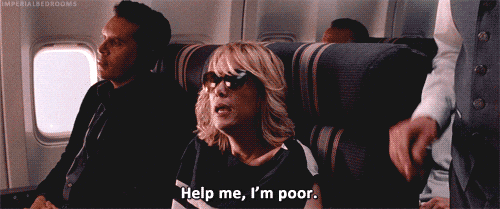 By age 35, you should have destroyed two death stars and redeemed the most feared villian in the Galaxy.

— Tom McFarlin (@tommcfarlin) May 20, 2018
By age 35 you should have a chair in your bedroom used only for holding clothes that aren't dirty enough for the laundry but that you're too lazy to put away

— Shenanigans (@Shenanigans_luv) May 21, 2018
By 35 you should have accepted that pickles are a necessary part of a hamburger and your palate should have evolved as such

— STEMLORD (@upulie) May 21, 2018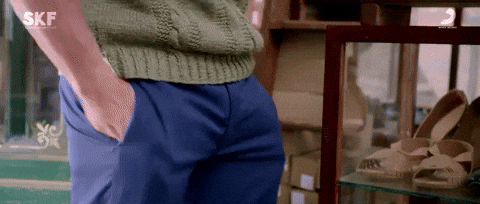 By age 35, millennials should have 40,000 avocado toasts set aside for retirement.

— Paul Fairie (@paulisci) May 15, 2018
By 35 you should have invested in at least 3 Unicorns

— Jason ✨😊✨ Lemkin 🦄 (@jasonlk) May 21, 2018
By 35, you should be a werewolf. Being a werewolf is essential to a happy retirement

— ANN COULTERAL MARXISM (@Kamunt) May 21, 2018
And finally, if nothing else works…
By 35, you should realise that no-one has the faintest clue what they're doing, and the state of desperately bluffing it is a permanent feature of the human condition.

— David Whitley (@mrdavidwhitley) May 21, 2018
PA Media
Follow @Independent_ie