With hay fever season on the way, here are the funniest tweets from unfortunate sufferers
Hay fever is the unfortunate consequence of great weather.
Many people are delighted by the first rays of sunshine in spring, but for some the sun means the start of a terrible affliction: hay fever.
The Met Office warned the UK that pollen levels are on the increase along with the sunshine, meaning there might be a lot more sneezing from those with allergies.
With plenty of #sunshine developing today, tree #pollen levels will be high across England and Wales 🌳 pic.twitter.com/ED9RR5MrHx

— Met Office (@metoffice) April 18, 2018
There is a light side to the irritating condition, however, and that's all the funny Tweets that poor sufferers have been sharing.
Here are nine of the best to cheer you up.
1. Hay fever catches you by surprise.
Ah yes, hayfever. I'd forgotten about you. pic.twitter.com/KJBDUb8c8q

— Elliot Gonzalez (@elliot_gonzalez) April 18, 2018
2. Where are all of the hay fever cure charities?
Is anyone running the marathon for a cure for hayfever? I'd like to donate. My life savings.

— Katy 🦚 (@itskatywithay) April 18, 2018
3. The pain never ends.
April: that magical month in which you go from blowing your nose all the time because of a winter cold, to blowing your nose all the time because of hayfever.

— Bren (@megabren) April 18, 2018
4. Seriously, hay fever is the worst.
'Tis hayfever season again - that fine time of the year when I trade a few hours of respite from symptoms for several hours of being coshed by supposedly non-drowsy antihistamines. The flowers are pretty though.

— Claire Kotecki (@klarusu) April 18, 2018
5. You don't even get to enjoy a tiny bit of summer.
The sneezing fits have started which can only mean one thing, hello hayfever season pic.twitter.com/qZqW9dugt0

— Amy Lester (@AmyLesterXX) April 18, 2018
6. Some people have no sympathy.
hayfever season is back and people have started giving me dirty looks for sniffing in the library 😩

— emen (@acshullyiman) April 17, 2018
7. Must. Not. Sneeze.
Having Hayfever and driving at the same time is the scariest thing on the planet. When you sneeze and close your eyes you honestly feel like you are going to die and kill everyone around you. Scary! #hayfever #driving

— Chloe Ching (@ChloeChing3) April 17, 2018
8. It will make you cry off your mascara in minutes.
9. Hay fever can ruin your sunny mood.
All this sun and spring vibes is just a hard reminder that hayfever season is right round the corner waiting to ruin my life 😭

— 𝒢𝑒𝑒 (@georginaa_anne) April 14, 2018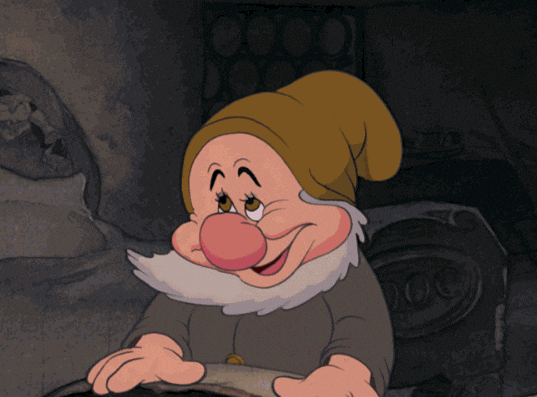 Press Association
Follow @Independent_ie