Why the world will supposedly end on Sunday
A day of rest ruined, and for one David Meade, some considerable grief.
The world will start to call it a day on Sunday.
This is the latest theory from "Christian numerologist" David Meade, who suggests seven years of nuclear war and natural disasters will begin on October 15 – a day of rest of all days.
Meade's theory is based largely on numeric interpretations of scripture and the concept of Planet X, or Nibiru – a hidden planet which will supposedly one day collide with Earth.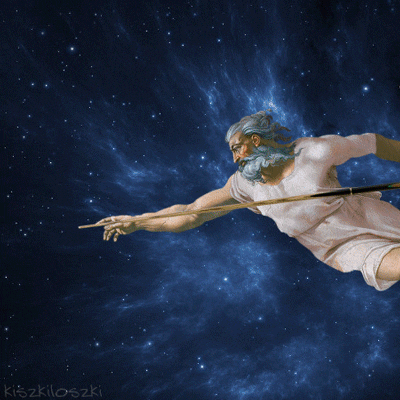 So why October 15? Well it's apparently linked to the solar eclipse which bathed the US in shadow in August – and natural disasters which have happened since, such as hurricanes and the earthquake in Mexico, are further "evidence".
"It's the beginning," Meade is quoted by various news outlets. "Ever since the Great American Solar Eclipse of August 21 we have been hit by a continued series of judgements."
Perhaps we should take Meade's theory with a teeny-tiny pinch of salt though. In September he predicted the world would end on September 23, colliding into the hidden planet Nibiru – and yet here we are.
Meanwhile, Nasa has publicly refuted the claim Planet X exists, "so there will be no collision" – the fact they did so, on more than one occasion, is an indication of how popular Meade's theories have proved.
Meade addresses Nasa's rebuttals by claiming the space agency is hiding the truth – citing unfounded, mysterious deaths of astronomers who have supposedly tried to study the hidden planet, according to a report in the Metro.
Perhaps the theories are harmless though, just fuel for clickbait and Meade's many books, including Planet X—The 2017 Arrival and The Coup D'etat Against President Donald J Trump – a book proposing criticism against the US president is part of a conspiracy.
Harmless? Not so for UK entertainer and "mentalist" David Meade, who unfortunately shares a name with the apocalyptic theorist.
Last month when the doomsday predictor did his thing the mind reader received a torrent of abuse and five death threats, not helped by some news sites even incorrectly linking to the mind reader's page.
And I had a day of death threats, my site crashed with traffic. Still getting hundreds of threatening messages to my site every day.

— David Meade (@DavidMeadeLive) September 23, 2017
"When people were arriving on my site they were seeing things like 'mentalist', 'mind reader'," Meade, the mentalist, told the BBC. "That probably sounds like the sort of person that would predict the end of the world."
The Northern Irishman said it was "verging on worrying" and had to address the issue with a statement – offering a 1000% refund on tickets for his tour should an apocalypse occur.
Arrived here to talk about the end of the world? Well, read this before getting in touch pls :) pic.twitter.com/SqKlQyVfLW

— David Meade (@DavidMeadeLive) September 24, 2017
What might irk him to know is that the conspiracy theorist actually appears to be using a pen name – with David Meade his name of choice, according to an article he wrote on Planet X News.
So then, should you be worried about the world ending on Sunday? Tickets refunded at 10 times their price and an internationally-renowned space agency says no – and for the sake of one Northern Irish mentalist, perhaps it's best to ignore it altogether.
PA Media
Follow @Independent_ie