This toddler terrified her mum when she inadvertently quoted a horror movie
Brianna got the fright of her life when she thought her daughter was quoting the creepy clown from Stephen King's It.
Despite having never seen a horror film in her life, a three-year-old terrified her mum by apparently quoting scary Stephen King film It.
Brianna, from Arizona, heard her daughter say "hi Georgie" down the plughole – a line spoken by a horrifying clown to a little boy called George in the movie, right before he snatches the child.
Luckily, Brianna's daughter was just looking for her George the Pig toy, which happened to be stuck in the sink.
Brianna got her daughter the toy for Christmas, and said the pig could have been stuck in the sink anywhere from a couple of days to a few months.
She said: "My daughter says creepy/funny things all of the time. She's quite the character.
"Once she showed him to me, I was able to retrieve him in a couple days."
The tweet about the hilarious incident has more than 178,000 retweets.
Brianna said: "It's been so fun watching people react. I'll have a fun collection of stories and responses for her when she's old enough to appreciate them!"
That is precious and terrifying

— sofia 🌹 birthday girl ! (@unclemermaid) April 13, 2018
I found my nieces George Pig toy stuck in the sink drain in my bathroom a while ago and now i'm thinking about the countless other George Pigs stuck in drains around the world. https://t.co/USlWhn6IxV

— 🍁🍒✨⛩(òꈊó)⛩✨🍒🍁 (@bakaccha) April 14, 2018
Brianna added: "I always knew my daughter would bring joy to the masses… but I never thought it'd come by way of a tweet when she was just three."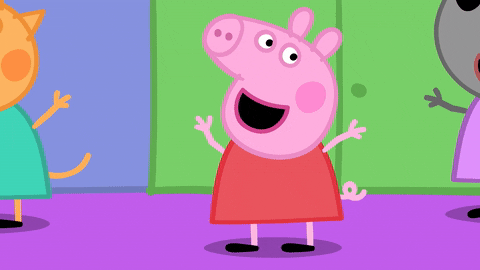 PA Media
Follow @Independent_ie