This photographer's unique way of taking the perfect shot has gone viral
Derek Leyva's flexible party trick has drawn comparisons with gymnast Simone Biles.
"Sometimes you have to put yourself into precarious and uncomfortable positions to get that perfect shot!"
These are the words of photographer Derek Leyva, 16, whose flexible picture-taking has caused quite a stir on social media – here he is doing what he does best.
friend: hey can you take a pic...?

me: pic.twitter.com/n8ezlX1iTO

— morgan✨ (@momcfadden19) May 30, 2018
That remarkable video of Derek doing the splits to get a better angle has been shared more than 12,000 times on Twitter, and his party trick is fast becoming his calling card.
ur fav splits legend back @ it again pic.twitter.com/nHf0EAkBBT

— derek leyva 💘 (@Derek_Leyva) May 31, 2018
It isn't just for show either.
"Sometimes it's entertaining to get into the splits and capture the model's reaction," Derek told the Press Association.
Taken at Disneyland Resort in Anaheim, California, here are some of the pictures Derek took while doing the splits.
The video of Derek was taken by his friend Morgan McFadden, also 16, who said: "The reactions to my tweet have been completely amazing!
"So many people can identify with my friend, having to do whatever it takes to get the perfect shot!"
IF THIS AINT ME https://t.co/jaluTLnx6A

— lily sanders (@solarliIy) May 31, 2018
I'm THIS friend https://t.co/y7LkuLNipL

— Bonita☀️ (@valboogie__) June 1, 2018
"The best reaction I've seen to this video is being compared to the Olympic gold medallist and all around superstar, Simone Biles.
"It is a true honour to be mentioned in the same sentence as her!"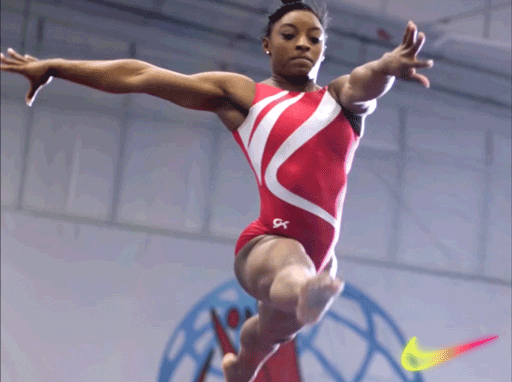 "(Biles) has a bubbly and incredible personality that is completely infectious," added Derek. "I hope to radiate the same positivity into the world!"
You're certainly going in the right direction Derek.
Press Association
Follow @Independent_ie