This paper asked readers to choose their front-page headline – and they didn't disappoint
Admittedly, the caption competition was for a headline on the front page – but some of the entries were exquisite.
An Australian newspaper gave members of the public the opportunity to decide their front page news headline.
The subject matter? A crocodile eating a pig of course.
EVER WANTED TO WRITE AN NT NEWS FRONT PAGE HEADLINE? HERE'S YOUR CHANCE: WE HAVE A GREAT PHOTO OF A CROC EATING A WILD PIG ... AWAY U GO

— The NT News (@TheNTNews) August 14, 2017
The NT News' Twitter bio reads: "There's more to us then just crocs and witty headlines. When we find out what they are, we'll let you know."
It's fair to say they've stuck to doing what they do best here then. Here's how their readers got on…
Some took the pig angle.
Hambushed!

— Natalino Pelle (@SavageNatPelle) August 14, 2017
Piggin' Out!

— Dave Noonan (@DaveNoonanCFMEU) August 14, 2017
From rasher with love.

— John Whistler (@johnawhistler) August 14, 2017
Others took the pig angle to a dark place…
Needs Peppa

— Colin Woodman (@colwoodman) August 14, 2017
Don't you go wishing that on Peppa Pig, Colin! Look at her happy face.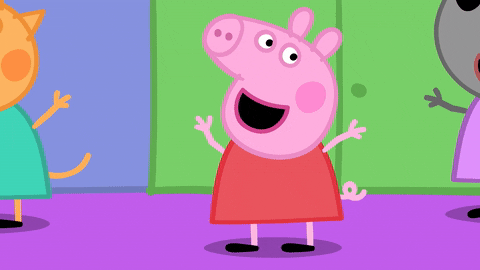 How could a crocodile possibly be so cruel?
Back to the puns. One or two managed to create the perfect balance between croc and pig.
PORK CROCLING

— KAMUKE Magazine (@Kamuke) August 14, 2017
A croc load of bacon?

— Mark Zita (@mark_zita) August 14, 2017
Not bad, not bad.
In the end though it was the piggy puns which won the day.
Press Association
Follow @Independent_ie