This note sets out exactly why you should not feed stray cats
Actions have consequences.
This angry yet informative note explains exactly why people should not feed stray cats in an Australian car park – however good they feel about doing it.
In total five notes were plastered over a car park in the city of Adelaide telling people "Please stop feeding the cats!!"
The notes, which have been printed and laminated, set out the consequences of humans feeding strays – and it does not end well. Not at all.
This note, secured by a cable tie, started out simply enough.
"Please don't feed stray cats! Yes, it's fun to do! Many people feel good doing it. They think they're helping the cats. They get a warm fuzzy feeling inside.
"But feeding stray cats hurts them."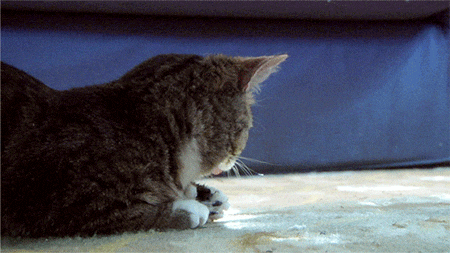 It then descended into a rabbit warren of an argument, reading like a stream of consciousness, or a Twitter thread.
It continued: "It results in dozens of horrific cases of diseased and malnourished packs of stray cats as a result of people leaving out food for them.
"This is because feeding causes a bunch of cats to get together, and dependent on human feeding, and they breed like crazy, and then you've got a lot of cats in one small area, they fight, they spread disease between each other, and the population grows too large to feed, and heaven help them when the overwhelmed human stops feeding them, they all starve even worse."
The photo was shared on Reddit by user @ParkourBen99 who snapped a picture of the sign to share with colleagues.
"I thought it was hilarious that someone had not only put up one sign but five," he told Press Association.
"We were seeing lots of cats hanging round the car park entrance. We just assumed it was because it was near the dustbins for a nearby cafe.
"But we saw cat food had been put down for them. The next few days some signs went up to stop feeding them."
The unknown sign writer – or writers – also told people to move their rubbish away from a doorway.
Press Association
Follow @Independent_ie