This England fan's potato shapes have captured the hearts of a nation
Baddiel and Skinner would be proud.
Showing your support for your nation at the World Cup is important, but when you can do so at the same time as making your dinner then that's something truly special.
Alex Carter, a 20-year-old from Oldham, has managed just that – and gone viral in the process.
Fs, spilled my chips everywhere #WorldCup pic.twitter.com/YNPy0JG5eY

— Carter (@ajc_12) June 17, 2018
A line from Baddiel, Skinner & Lightning Seeds' Three Lions, a giant in the pantheon of footballing songs, spelt out with alphabet-shaped potato treats – what could be better?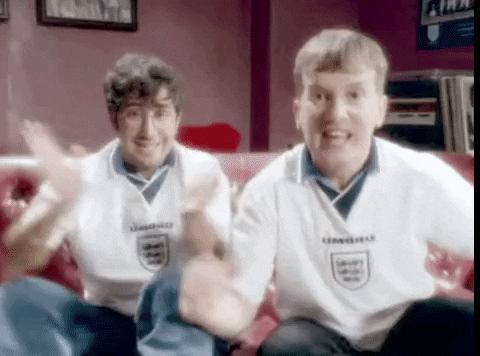 So, what has Alex made of England's performance so far?
"For England's first game all I can say is it's coming home pal," he told the Press Association. "Need to be better in the final third and put them away.
"Get my boy Danny Rose on the pitch because Young doesn't have a left foot what so ever."
High praise and more than 25,000 likes for a potato dinner – if that doesn't inspire England to a World Cup triumph nothing will.
Press Association
Follow @Independent_ie