This college football player just made himself into an instant meme
Smile and wave, boys, smile and wave.
When Ole Miss defensive end Breeland Speaks held on to the ball after recovering a fumble in a big televised game, he looked up and saw the camera on him.
What he did next will likely ensure he lives on in internet notoriety as a gif long after the game is forgotten.
"Hi Mom!" pic.twitter.com/wvLzKhH3uG

— ESPN (@espn) November 24, 2017
Speaks was playing in the Egg Bowl, an annual college football game between Ole Miss and Mississippi State.
His side went on to win 31-28, but it was Speaks' down-the-camera wave that had fans talking.
Dude just made himself a popular meme

— Dakota Huff (@DHuff21) November 24, 2017
Was anybody else reminded of the penguins from Madagascar?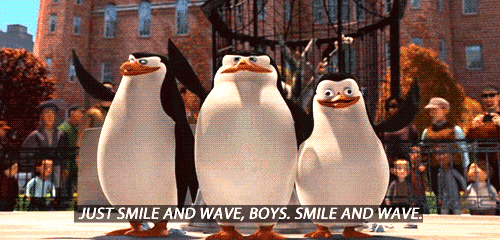 Smile and wave.
PA Media
Follow @Independent_ie