This anonymous summer bucket list is as bizarre as it is hilarious
You've got to love how specific it is.
The ancient art of listmaking seems to be a long-lost endeavour thanks to the advent of iPhones and other technological reminders.
However, one girl has revived the beloved format in the best way possible: by making a summer bucket list for 2017.
My friends, friend found this in an Urban Outfitters dressing room... make this go viral pic.twitter.com/27u9s2jyfA

— yung scorpio (@scorpioqweenbby) July 14, 2017
Someone found the list in an Urban Outfitters changing room, and it soon went viral because the complete range of items on it are frankly incredible.
Things to tick off range from the mundane ("do summer reading") to the rather more raunchy ("get a boob hickey").
One of the best things about the list is how oddly specific it is: Rather than just listing things to do, many have to be done a very particular amount of times. These include "give two blowjobs", "eight hoe pics for Instagram", "make a summer playlist (ten hours long)" and "buy seven bikinis".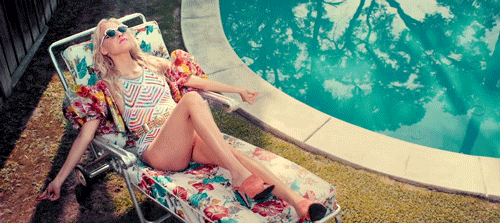 Well, you know what they say: Make your goals as specific as possible and you're far more likely to achieve them.
Some of the options are more romantic and whimsical, such as "pet a giraffe", whereas others are infinitely more obtainable like fixing her homescreen. At least at the end of the summer she won't be disappointed, because even if she hasn't played with a giraffe her broken homescreen will hopefully be fixed.
One person has become so committed to the list that they've created a Google doc organising it into four categories: travel/entertainment, party, sex and personal.
July 15, 2017
The key question is, can such an ambitious summer checklist be achievable?
Too much for one summer!!!!

— Sue Smith (@suesmith666) July 15, 2017
Best of luck to the listmaker in her effort to get the perfect summer.
Press Association
Follow @Independent_ie