Q&A: Why are people celebrating World Braille Day?
The creator of Braille was born on January 4 1809 in France.
People and organisations have clamoured to mark World Braille Day on social media, pushing the phrase into Twitter's top trends.
The day celebrates the birth of Louis Braille, the French schoolboy who created the system that bears his name.
He was born on January 4 1809.
How does Braille work?
Happy World🌍 #Braille Day! Did you know over 2M ppl in UK🇬🇧 have visual impairments? Not all use Braille but for those that do it offers a life-line. #HappyBrailleDay #WorldBrailleDay pic.twitter.com/T0SSOU9eTT

— Fiach🇵🇰🇬🇧 (@fiach) January 4, 2018
The Braille alphabet works on a six-dot code. Different combinations of raised dots indicate letters, punctuation and numbers.
There are also signposting markers which tell a reader that either a capital letter or a number is coming next and advanced forms which include more sounds and contractions.
How was Braille invented?
It's World Braille Day! Celebrated annually on January 4, the birthday of Braille inventor, Louis Braille. The day recognises the contributions of Louis Braille in helping blind and visually impaired people to read and write ✨ #breakthru #WorldBrailleDay #inclusion pic.twitter.com/2xZYqvLWUb

— breakthru (@breakthruAU) January 3, 2018
Louis Braille, who lost his sight after an accident and then infection, invented the system as a teenager while at a school for blind children.
He was inspired by a communication called "night writing" devised by Captain Charles Barbier of the French army. It allowed soldiers to communicate on the battlefield at night without speaking or needing light.
In 1854, Braille's system was implemented by the Royal Institution For Blind Youth in Paris, two years after his death.
How has Braille been used in the UK?
A Braille code for English was not adopted until 1932.
The Braille used in English-speaking countries changed in 2016. The old code – called Standard English Braille – was replaced by Unified English Braille, which is used by the UK, the US and Australia as well as other English-speaking countries.
The change came in gradually, partly to allow for children who had learned the old code to take exams in it.
Some of the changes updated punctuation marks, indicators for bold and italic text, and the removal of contractions such as "o'clock".
Did you know there are 180 different letter contractions and 75 short form words used in English contracted Braille! #WorldBrailleDay pic.twitter.com/pPKUYSHtTM

— Royal Blind (@RoyalBlind) January 4, 2018
It also includes more mathematical signs, removing the need for special codes in different subjects such as maths and some relaxation of the rules around contractions.
Where is Braille used?
Nowadays, Braille has to be included on the front of medicines. Tactile markers are even featured on the new £10 note to allow blind and partially sighted people to identify different values more easily.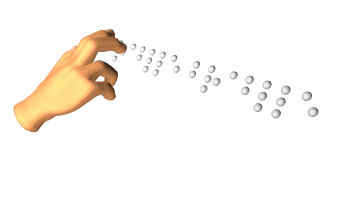 It is becoming more common to see, or more correctly, to feel, Braille on buttons in lifts and cash machines, on the doors of public toilets, food packaging, toiletries and cleaning products.
On cleaning goods, Braille is no longer used to just issue a warning but contains information about what the product is.
It's not just practical items which are available in Braille. Board games often come with Braille versions – from tactile draughts, backgammon and dominoes to a giant version of Boggle for partially sighted people and Braille Scrabble.
How is World Braille Day being marked?
As part of events on World Braille Day, the EU Commission tweeted a message of congratulations to Kristina Tsvetanoa, from Bulgaria, who created the first tablet computer for blind users.
On #WorldBrailleDay, we congratulate once more our 2017 winner of the EU Prize for Women Innovators, Kristina Tsvetanova from Bulgaria, whose company produce the first tablets for blind users. https://t.co/ZJc3PSAYqW pic.twitter.com/4NibkDbITj

— European Commission 🇪🇺 (@EU_Commission) January 4, 2018
Other organisations, including the RNIB, shared details about how they use Braille, or offer Braille resources.
It's #WorldBrailleDay today. All of our Living Picture Books for children contain braille and tactile pictures so blind and partially sighted children can develop their braille reading skills. pic.twitter.com/BC83jo3PP2

— Living Paintings (@LivingPaintings) January 4, 2018
We are the largest publisher of braille books in Europe.
Our library has 21,000 braille titles and membership is increasing.
We lend out 7,000 volumes of braille every month.#WorldBrailleDay pic.twitter.com/js0Dbz0TVc

— RNIB (@RNIB) January 4, 2018
At Macmillan, our aim is to reach everyone affected by cancer. We produce information in a range of formats to meet people's different needs.

If you would like any cancer information in #Braille, email us cancerinformationteam@macmillan.org.uk#WorldBrailleDay pic.twitter.com/LDC3QOfkDj

— MacmillanCancerInfo (@mac_cancerinfo) January 4, 2018
Happy World Braille Day.
Press Association
Follow @Independent_ie