People are talking about the funniest things they've ever forgotten
If you're a forgetful person, perhaps these scatterbrained confessions will make you feel better.
If you have ever forgotten something so obvious that it almost made you laugh, then these stories might make you feel better.
Twitter user Amanda kicked off the conversation by confessing she had forgotten something pretty important on the way to a vet's appointment…
Took one of my dogs to the vet for her annual booster.
Got halfway to the vet's and realised I'd forgotten my dog.
I am officially an idiot.

— Amanda (@Pandamoanimum) May 21, 2018
Here are 10 more examples, which might make you feel better for your moments of forgetfulness.
1. This person forgot their cooler.
Took a salad to work today. Most organised, I was, having made it the previous evening and set out my little cool bag ready for this morning. Even packed a fork. Took it out at lunchtime - NO COOL BLOCKS. Warm salad is most unappetising.

— Beccy B (@realbeccyb) May 21, 2018
2. You could forget the one thing that helps you see properly.
I forgot my glasses at the movies. Great. I'm literally not gonna see anything.

— Indiana (@IndianaMassara) May 14, 2018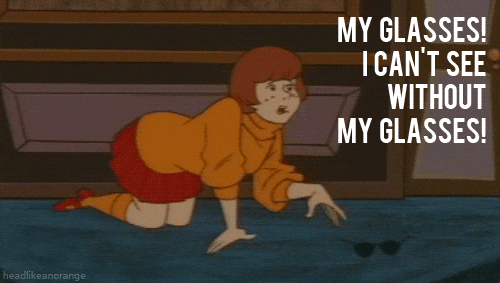 3. This grandfather forgot something pretty important.
My grandfather once took me home from their house in Sunderland to my parents in Durham, only to pull up at my parents house & realise he hadn't put me in the car.

— Thumbelisa (@LadyLisaCusack) May 21, 2018
4. This is a truly terrifying moment.
Forgot my newborn. Left him outside the bank in his pram. Lucky I'd only got 20m away . https://t.co/nvrVIcypkF

— cally priest #NHS love (@cally_priest) May 22, 2018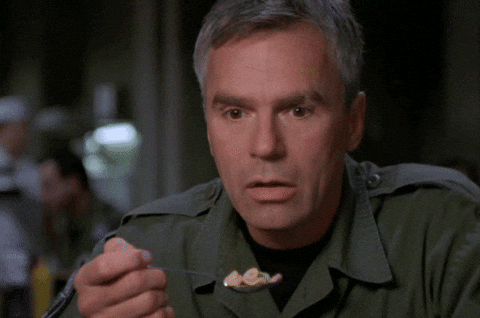 5. This person forgot the one thing they were supposed to bring.
I once had a "suitcase" gig (ie. Everything is provided... All you need to bring is your guitar). Drove 45mins to gig, opened the trunk to unload.... Bammmm! I'm awesome. https://t.co/Vrv1bOAIsF

— Twas Now (@twasnowmusic) May 22, 2018
6. Oh no.
Oh, I win at this. Was maid of honor for BFF's wedding. Kept ring in my purse as dress didn't have pockets and I was afraid I'd lose it. Left purse in dressing room downstairs during ceremony.

Somehow, she is still speaking to me.

— Anju Chirayil (@fountofsarcasm) May 22, 2018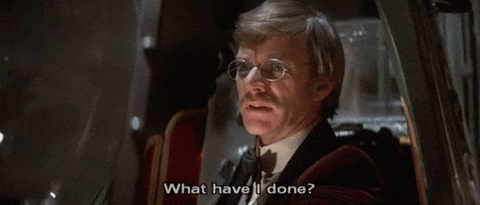 7. This happens to the best of us…
Yesterday my wife called me to obtain my help in locating her phone. Once I was able to stop laughing, I helped her find it.

— Justin Shepherd (@shepherdish) May 22, 2018
8. This one takes the biscuit.
I once forgot my older sister's name for a week. I was too embarrassed to ask anyone what she was called. Does that make you feel any better?

— Aletta (@Lettybird) May 22, 2018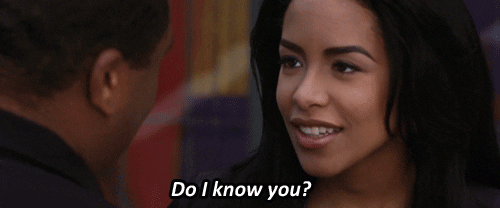 9. Glasses are the easiest and worst thing to forget.
10. Lastly, this stunning act of forgetfulness is almost impressive.
My friend got on the bus to take his car in for its MOT. It was even on his route to work, so all very handy. It wasn't until he got off the bus near the garage that he realised the problem.

— Rebecca Mason (@BeccaMason76) May 21, 2018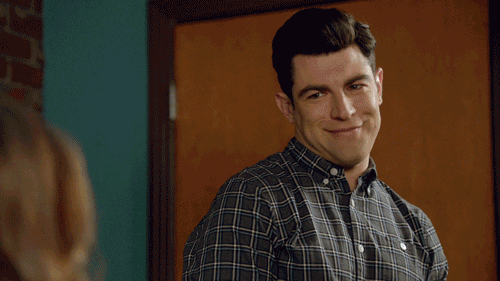 PA Media
Follow @Independent_ie