Not sure what the Nations League is all about? You're not the only one…
Finally, a chance to see your national team relegated.
The draw for the inaugural Uefa Nations League in Lausanne, Switzerland left fans baffled by the new tournament.
It is hoped that the league will inject some much-needed meaning into friendlies on the international stage, but during the draw it became clear that fans around the world were more than a little confused.
Uefa were excited to get things under way…
🤩 UEFA #NationsLeague draw day! 🤩

Live on https://t.co/Y4kHmBPiKI from 12CET 📺

— UEFA EURO 2020 (@UEFAEURO) January 24, 2018
… and while there was certainly a strong level of interest in proceedings from football supporters, many struggled to come to terms with, or comprehend, the intricacies of the tournament.
Me watching the Uefa Nations League Draw. pic.twitter.com/Q9pzNtSZpw

— Adam Leventhal (@AdamLeventhal) January 24, 2018
Have realised that since I don't really believe the Nations League exists, I'm just watching this complicated draw for the sake of watching a complicated draw.

— Andrew Thomas (@andi_thomas) January 24, 2018
Fear not! I've spent an hour dissecting how the #NationsLeague works, and all you need to know is that this tourney effectively replaces the international friendlies and should *hopefully* make the matches more competitive. I think... pic.twitter.com/Ym2K0JtGUl

— Jules Breach (@julesbreach) January 24, 2018
Right I have read the details of the #NationsLeague and I still don't have a clue what's going on #help

— Glenn O Connor (@glennfordOC) January 24, 2018
Teams are separated into four tiers (A, B, C and D) based on rankings, with each tier comprised of four groups.
And while teams are able to be promoted and relegated from each tier, much like the English football league system, there are also ramifications for European Championship qualification.
The four group winners from each tier will get the chance to play-off for one of four spots at the Euros, but if a team has already qualified for the competition, the next highest ranked team from their tier, or another tier, will take their place.
It's all a bit Alan Partridge, in more ways than one.
Just getting to know the format of the Nations League ahead of tomorrow's draw. pic.twitter.com/DutNHffpn7

— Jonny Sharples (@JonnyGabriel) January 23, 2018
This UEFA #NationsLeague is the Alan Partridge shrug GIF in tournament form.

— LateTackleMagazine (@LateTackle) January 24, 2018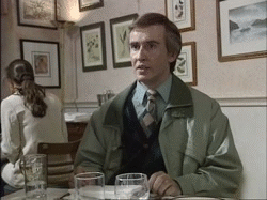 Once the draw began things were sure to get interesting though, weren't they?
Not everybody was convinced.
WE HAVE OUR FIRST FIXTURE: Andorra v Kazakhstan.

Wait, come back

— Huw Davies (@thehuwdavies) January 24, 2018
Even some of the finest teams in the tournament seemed bored.
No one told us League A was being drawn last... #NationsLeague #DieMannschaft pic.twitter.com/2GxpwDrnA7

— Germany (@DFB_Team_EN) January 24, 2018
I know, right?! #TudoPorPortugal #NationsLeague pic.twitter.com/QD6YQ7KlWo

— Portugal (@selecaoportugal) January 24, 2018
Football Manager had the answer to Germany and Portugal's problems, however.
We already know how this works... #NationsLeague pic.twitter.com/oDW1VvtPH7

— Football Manager (@FootballManager) January 24, 2018
And while some people were keen to voice their support of the tournament, which should add a little excitement to lacklustre friendlies…
UEFA Nations League: using existing international dates to play competitive games instead of friendlies, with promotion/relegation. A good idea.

— Michael Cox (@Zonal_Marking) January 24, 2018
… sometimes, you just have to laugh.
The UEFA Nations League sounds like one of the default competitions on Pro Evolution Soccer because they couldn't get the naming rights to the Euros.

— Jim Daly (@jimdalycomedy) January 24, 2018
The big groups do have a tasty look about them.
The official result of the #NationsLeague draw! ✅ pic.twitter.com/H1fPteK7M1

— UEFA EURO 2020 (@UEFAEURO) January 24, 2018
But will the tournament deliver?
Press Association
Follow @Independent_ie