Just when you thought yodelling Walmart kid was finished, someone made a Drake cover
What if Lil Hank Williams was a ghostwriter for the Canadian rapper?
If you've been paying attention to the internet lately, you've probably come across this viral sensation.
#MasonRamsey yodeled his way into our hearts & aisles, so we're putting on a concert at his local Walmart to let him shine! 🎸 #YodelChallenge pic.twitter.com/3TG8IO8zr1

— Walmart (@Walmart) April 3, 2018
That was Mason Ramsey, aka Lil Hank Williams, aka the yodelling Walmart kid, and his impromptu cover of Hank Williams' Lovesick Blues in a Walmart in Harrisburg, Illinois.
It's been the viral video of the week, with countless covers, remixes and references appearing across social media platforms – but it's not done yet.
There's now a version made as if it were Canadian rap superstar Drake, and it's so true to life.
If Drake let Walmart Yodel Kid ghostwrite for him... pic.twitter.com/BQ6kzMGWlv

— Danny LoPriore (@DannyLoPriore) April 7, 2018
That excellent reinvention is the creation of Twitter user @DannyLoPriore, and it's fair to say it's gone down well.
why does this bang so hard though https://t.co/P6pmICD5iL

— Jasmeet Raina (@JusReign) April 7, 2018
I should do me you should do you pic.twitter.com/vHLAREm7f9

— Gugu Msimang (@Geeberries) April 8, 2018
Goooooodbiyeeeehaii pic.twitter.com/B6Yqfqn6rP

— muuuymuuy (@DanielJayRamos) April 7, 2018
From a kid singing in the supermarket to viral covers in the style of rap superstars – it's a meme that started from the bottom, now we're here.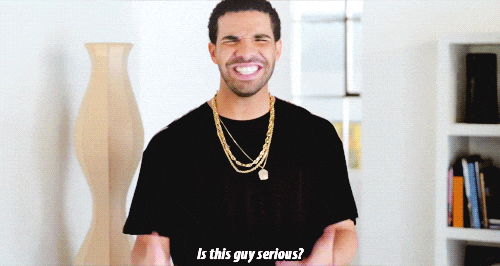 Sorry.
Press Association
Follow @Independent_ie