In pictures: Sydney storm captured in series of dramatic images
It looks like the end of the world is nigh.
Sydney, Australia was hit by a dramatic storm on Tuesday, and pictures of the oncoming clouds looked like something from a disaster movie.
Here it comes #Manly #SydneyStorm number two pic.twitter.com/p1dtYHVdHr

— Alex Martiniuk (@AlexMartiniuk) January 9, 2018
Unsuspecting Bondi Beach-dwellers were strolling along as the imposing cloud rolled in on the bay.
Another picture taken near Bondi shows the storm once it reached the shore.
😱 #SydneyStorm pic.twitter.com/rlg3hGTUac

— Maz Dixon (@Maz_Dixon) January 9, 2018
From Manly, a beach suburb in Northern Sydney, the storm cloud resembled a crashing wave.
Mark Leydon took the below photo of the storm as it came in over the east suburbs of Sydney looking particularly biblical.
Storm rolling in over Eastern Suburbs of Sydney. #SydneyStorm pic.twitter.com/YPqag8OG7R

— Steve Strickland (@SteveStricklan6) January 9, 2018
This panoramic photo taken in Mascot, south-eastern Sydney, shows the scale of the storm.
As well as the formidable cloud, thousands of people in New South Wales were left without power as the storm brought down power lines.
And no wonder, as the power of the storm reminded us a little of The Day After Tomorrow.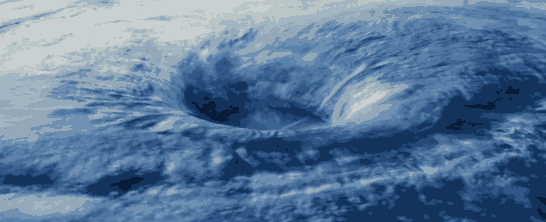 But what caused such distinctive clouds to appear?
According to the region's Bureau of Meteorology, it was a shelf cloud, formed when air rises ahead of a thunderstorm's "gust front", the blast of cool air that rushes out at high speeds from a thunderstorm.
Winds moving as fast as 91kph (55mph) were measured at Sydney airport.
It is Australia though, so the weather was pretty much back to a balmy normal by the next day.
PA Media
Follow @Independent_ie