How people imagining their best future lives has become a brilliant meme
A templated tweet? Who can resist?
We all like to daydream about the future and this new meme is the perfect way for people to share what their best future life looks like.
Twitter user Mallori Taylor started it off when she tweeted about how she imagined her life to be in 2033.
LADIES imagine this, it's 15 years from now—your son is up to bat, your husband is the hot 3rd base coach, your little girl is cheering on her big brother at the fence,&you are team mom, taking pics with a fancy camera,&keeping the scorebook

THAT WOULD BE LIVING MY BEST LIFE

— Mallori Taylor (@mallorii_alysee) May 20, 2018
Her tweet format, which began "Ladies, imagine this" and ended "that would be living my best life", provided the perfect template for people to reveal their own versions of a life well lived.
Others saw it as a chance to express their life with a sprinkling of Hollywood or pop culture.
Here are 10 of the very best…
1. The perfect life is one with Stuart Little.
LADIES imagine this,

its 15 years from now. your son is up to bat. your daughter is cheering him on in the stands. your husband is nowhere to be found, you start to worry he'll miss the game. suddenly, a tiny red convertible pulls up on the field. its your husband, Stuart Little

— eric curtin (@dubstep4dads) May 22, 2018
2. Of course Mr Brightside got involved.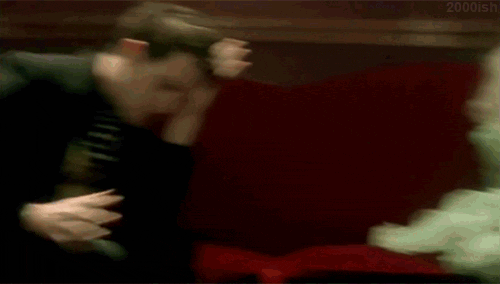 3. In the distant future…
LADIES imagine this. It's the year 3000 not much has changed but they live underwater. And your great great great granddaughter is doing fine

THIS IS THE DREAM

— Alex Main (@thesparks27) May 23, 2018
4. If only you could live in the Bee Movie.
LADIES imagine this: it's 15 years from now. you're a florist in new york city and your boyfriend ken is an asshole. after you rescue a bee from death at his hands, the bee returns to thank you. you fall in love and he opens a law firm in your flower shop. life is good

— wren (@wrentaii) May 23, 2018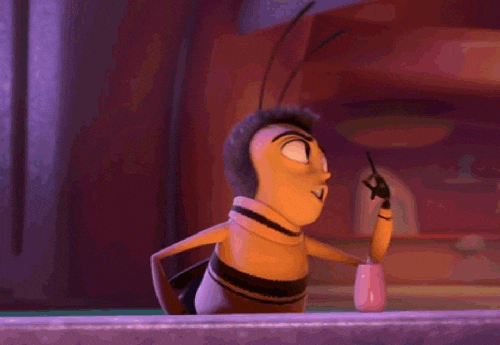 5. Someone made a ratatouille parody.
LADIES, imagine this, it's 15 years from now-you're the toughest cook at Gustaeu's until a garbage boy ruins everything. He turns out to be a good cook. You fall in love then discover that a rat named Remy is helping him cook. You cry bc a rat is more talented than your boyfriend

— brown anna kendrick (@meeracleshappen) May 23, 2018
6. In a future life, you could be Avril Lavigne?
Ladies imagine this, five years from now the skater boi who you said see you later boi is now rocking on MTV. You call up your friends, they already know, they have tickets to see his show. You tag along and stand in the crowd, looking up at the man you turned down.

— Jordan Goseph Levitt (@AaronSmallWords) May 23, 2018
7. A distant dream…
Imagine 15 years from now paying off your student loans.

Tbh, that would be living my best life. https://t.co/51xyK81lZA

— Kaitlynn A. Lovelady (@KaitlynnLovelad) May 21, 2018
8. Imagine being married to Shrek.
LADIES, imagine this:

You're preparing dinner one evening. Your 3 green children are running through your swamp. Your husband comes home and you all enjoy a nice meal of onions and bog water. Life is good, and you are also Princess Fiona

— Big Tucson Dad (@BigTucsonDad) May 24, 2018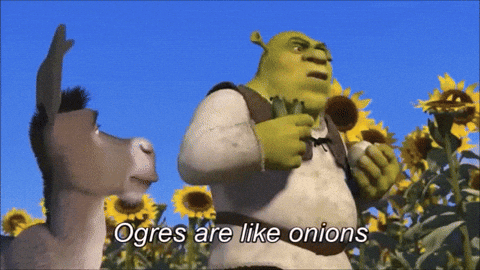 9. What would you do if you found yourself in 13 Going On 30?
LADIES imagine this,

You just turned 30, and you're feeling flirty and thriving. You have a respected job at your dream magazine and you're best friends with the popular girl from school. You've woken up in a strange apartment though, with no parents, last night you were 13

— issy (@bIadejogger) May 23, 2018
10. This life would be perfect.
Ladies, imagine this. It's 15 years from now and you're relaxing in a tree with your man. He spent all day eating and so have you. You finish off yet another shoot of bamboo. You are a Red Panda. Life is good

— 🅱️rendan 🐺 (@BrendanW73) May 23, 2018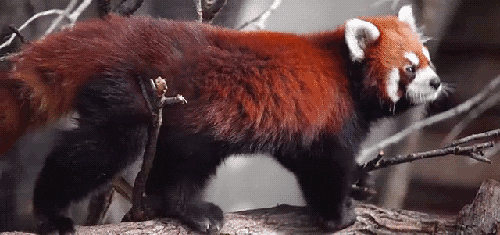 Twitter is famous for taking a template and providing hilarious memes in a similar format.
You might remember such gems as The Angry American Chopper meme…
This is the best version of this meme pic.twitter.com/QbAzw9ymEk

— Katelyn Burns (@transscribe) April 4, 2018
Or the "you should have half of your salary saved by aged 35", which made the rounds this week.
By age 35 you should run into friends and say "WE SHOULD HANG OUT SOON!" twice a week. You will never hang out. You'll just scream this at each other until one of you dies.

— Luke Trayser (@trukelayser) May 20, 2018
PA Media
Follow @Independent_ie