How people are confessing their hilarious crushes thanks to a new meme
The newest LGBT+ meme to hit Twitter is a winner.
Another week, another brilliant meme making everyone laugh on Twitter.
This time around, the viral craze is people confessing to their "crushes", most of which are just hilarious pop culture references and song lyrics.
Here are nine examples of people inventing their own alternative sexual orientations for our comedy pleasure.
1. This GDPR-based version.
I'm

⚪️ Gay
⚪️ Straight
🔘 valuing your privacy and striving to make our policies about your personal data clear. I have updated our Privacy Policy and Terms of Service to reflect changes in data protection laws that raise the global standard for personal data privacy

— 𝘋𝘈𝘙𝘊𝘐𝘌 𝘞𝘐𝘓𝘋𝘌𝘙 (@333333333433333) May 25, 2018
2. Meme perfection.
I'm:

⚪️ Straight

⚪️ Gay

🔘 NOT. THAT. INNOCENT! pic.twitter.com/hwEkb5J3be

— DAD (@ABadDadJoke) May 25, 2018
3. Of course there had to be a Mr Brightside version.
i'm:

⚪️ gay

⚪️ straight

⚪️ bisexual

🔘 COMING OUT OF MY CAGE AND I'VE BEEN DOING JUST FINE GOTTA GOTTA BE DOWN BECAUSE I WANT IT ALL IT STARTED OUT WITH A KISS HOW DID IT END UP LIKE THIS IT WAS ONLY A KISS IT WAS ONLY A KISS NOW I'M FALLING ASLEEP AND SHE'S CALLING A

— Dee (@DearDeanna) May 22, 2018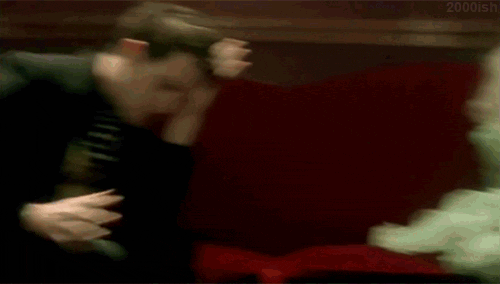 4. Spoiler alert!
i'm:

⚪️ gay

⚪️ straight

⚪️ bisexual

🔘 convinced that loki is still alive even though everyone is trying to tell me otherwise

— solange (@thorified) May 23, 2018
5. One for any Celebrity Big Brother fans…
I'm:

⚪️ straight
⚪️ gay
🔘 They were old maiden type of shoes and she said that, those shoes were meant to be worn by a beautiful woman. So, if that was the case she should have put them back on the rack and she should've never purchased them because she was unqualified..

— J Λ M Ξ S (@jamesglynn) May 25, 2018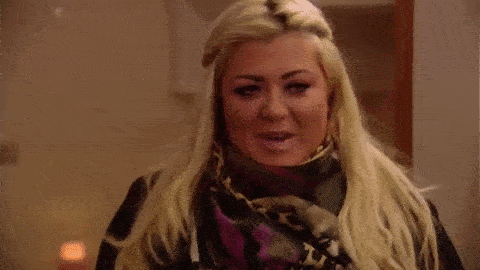 6. We all have a crush on this moment in Carol.
I'm

⚪️ Gay

⚪️ Straight

🔘 Going away for a while.

THERESE
When? Where?

CAROL
Wherever my car will take me. West.
Soon.
And I thought... perhaps you'd like to come with me.
Would you?

- A long, held moment before THERESE makes a decision. -

THERESE
Yes. Yes, I would.

— berry (@sckberry) May 25, 2018
7. We've all experienced this cold call.
8. Extremely relatable.
9. And, of course, the best version of this meme so far.
i'm:

⚪️ gay

⚪️ straight

⚪️ bisexual

🔘never gonna give you up pic.twitter.com/6lsdZkN4g0

— hanz🕯️ (@hasharakl) May 23, 2018
PA Media
Follow @Independent_ie