Drunk guy leaves family home one-star review due to lack of ketchup
'1 out of 5. Do not recommend this household.'
When David Garavaglia returned late to his family home drunk and hungry, he wanted some ketchup to go with his midnight snack.
The 21-year-old, of Detroit, Michigan, was saddened to find the tomato sauce he had been hoping for was nowhere to be seen, so did what any self-respecting diner after a few drinks would do – he wrote a review.
My brother came home drunk last night and our family woke up to this note he left us. pic.twitter.com/k3iwNyfsRf

— blake (@Blakegarav) June 18, 2018
"I miss being able to use ketchup when eating food. Please replenish," wrote David, before a drawing of five stars, with one shaded in. "1 out of 5. Do not recommend this household."
David left the handwritten note on the family's kitchen counter, which they found in the morning.
"He does not remember (writing) this at all," David's brother Blake, 19, told the Press Association. "It kind of threw us off – my parents at first thought it was me.
"My brother is usually inverted and we haven't really seen him drunk since he just turned 21.
"We all s*** our pants laughing."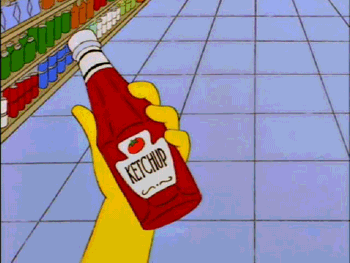 So what was David eating that needed tomato sauce?
"He doesn't remember," said Blake. "He just kind of chuckled and told us to get some ketchup."
PA Media
Follow @Independent_ie