David Davis says post-Brexit Britain won't be a 'Mad Max dystopia' and the jokes are flying
The Brexit Secretary referenced the popular action film during a speech in Vienna.
In an address to Austrian business leaders in Vienna, Brexit Secretary David Davis said Britain will not be "plunged into a Mad Max-style world borrowed from dystopian fiction" after it leaves the EU.
Referencing the popular action film Mad Max, Davis said fears about a "race to the bottom" in workers' rights and environmental standards are "based on nothing".
In the latest of a series of speeches the UK Government is calling "the road to Brexit", he argued for close co-operation between the UK and the EU on regulations and standards.
Of course, social media users paid no attention to the finer details of the speech, instead rushing to make fun of the reference to Mad Max.
Wait... it's NOT going to be like Mad Max? Well I'm out.

— Tom Starkey (@tstarkey1212) February 20, 2018
I bet David Davis hasn't even done the impact assessments for a Mad Max style post-apocalyptic dystopia.

— Carl Maxim (@carlmaxim) February 20, 2018
Many said that it would never happen, as Britain doesn't have the weather for it.
Britain will not become a 'Mad Max Dystopia' after Brexit ... it will be a lot less sunny

— The Brexit Comic (@TheBrexitComic) February 20, 2018
Some pointed out that the apocalypse was already here…
So we're not getting a mad max style UK but KFC have already run out of chicken. It's a slippery slope, that's all I'm saying

— NoAggro (tm) (@kickassduke) February 20, 2018
While others questioned the finer details of the Mad Max dystopia.
Are we talking original or reboot? These things matter. The people have a right to know 🤣#MadMaxBrexit

— Chairman Mardikins (@IAmMardikins) February 20, 2018
If it does happen will it be a soft mad max dystopia or a hard mad max dystopia.... and please can we print this on a big red bus🤷🏻‍♂️🙄😂

— Steve (@Stevie_moondust) February 20, 2018
And, of course, there's the fact that a sillier apocalypse is really more Britain's style.
Of course Britain won't descend into a Mad Max style dystopia. It'll be a Herbie Goes Bananas style dystopia.

— joe (@mutablejoe) February 20, 2018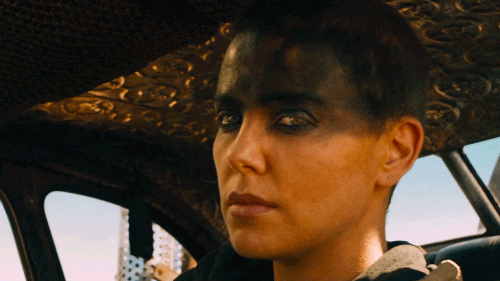 PA Media
Follow @Independent_ie