Daughter teaches her mum how to recreate her hilarious and confusing viral video
When Janaya Underwood's mum saw the hilarious video her daughter made she knew she had to try it for herself.
Sometimes an optical illusion just leaves you stumped, and you'll stop at nothing to get to the bottom of it.
Jaylynn Malone from Katy, Texas, posted a hilarious video of her sister Janaya Underwood doing a trick that defies physics, when her mother decided she was determined to recreate it herself.
The original video by Janaya has over 125,000 retweets, and shows her scooting along the floor so quickly it's impossible to work out.
Today this is what my sister came into my room to show me pic.twitter.com/3TiubH1VxR

— Jaylynn Malone (@ebonypotatohead) June 1, 2018
Janaya then decided to show her mum, Monique Underwood, how the trick was done…
Well, the person pushes themselves away from the bath with their feet… then simply puts the video in reverse.
Then play it in reverse! pic.twitter.com/td0wlsNzD4

— Jaylynn Malone (@ebonypotatohead) June 2, 2018
Twitter users loved the hilarious optical illusion, and some even pledged to try the trick out for themselves.
Lol I love the original video, but love that your mom is gettin into it so much even more ❤️

— London™ 🏳️‍🌈 (@brighteyedkid) June 2, 2018
Sorry to anyone that has me on snapchat bc I'm gonna do this and send it to everyone https://t.co/MnG1IIeWRG

— Hilaryyy (@hilaryynathalyy) June 3, 2018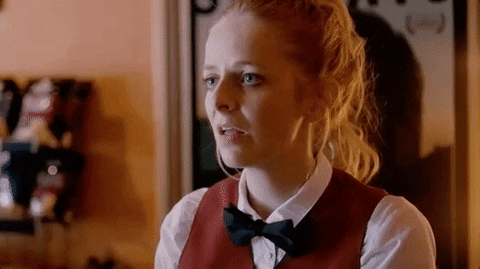 Press Association
Follow @Independent_ie