AS Roma just got stuck into the Harry Kane goal debate with a very cheeky video
Mohamed Salah, Kane's rival for Premier League top scorer, is a former Roma player.
Ever since Harry Kane's appeal to have Tottenham's second goal from their game against Stoke awarded to him was successful, it's fair to say he's received some stick – and re-imagining other goals Kane might be looking to take credit for has become a running joke.
Now a football club, the Italian Seria A's AS Roma, has got involved.
Wooooooow really ? 😂🤣 pic.twitter.com/G69eLfEGYl

— AS Roma English (@ASRomaEN) April 13, 2018
That expertly edited footage, which shows a goal-scoring Roma player with Kane's head, of course comes with a reference to Liverpool's Mohamed Salah – a former Roma player.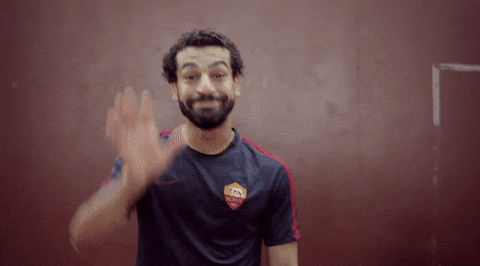 With 29 goals, four ahead of Kane, Salah is the favourite for the Premier League Golden Boot and he reacted quickly when it was first announced the Englishman was awarded the goal through appeal.
Wooooooow really ?

— Mohamed Salah (@MoSalah) April 11, 2018
This support shown for Salah was met warmly by fans of Liverpool, who signed the 25-year-old Egyptian from the Italian club last summer for £34.3 million.
The Reds face Roma in the Champions League semi-finals in two weeks' time, but the showing of solidarity was enough for one Liverpool fan to even suggest they would be happy to see the Italians win.
April 13, 2018
Liverpool face Roma on April 24 at Anfield, before the return leg at the Stadio Olimpico in Rome on May 2.
In the other tie 12-time winners Real Madrid face German giants Bayern Munich.
Press Association
Follow @Independent_ie