Arsenal's potential attacking acronym for next season is literally hilarious
Not all the moves are completed yet, but it could give MSN or BBC a run for its money.
Whether it's BBC for Benzema, Bale and Ronaldo or MSN for Messi, Suarez and Neymar, there are some great acronyms for football teams' attacking threat – but Arsenal's potential creation for next season is something else.
With French striker Alexandre Lacazette expected to join for a club-record fee today, Arsenal fans have dared to dream that another man linked with the club – Leicester midfielder Riyadh Mahrez – will also complete a move.
Assuming Mesut Ozil and Alexis Sanchez stay at the club – there's only one acronym that's springing to mind for the Gunners' new attack…
Looking forward to Arsenal attack next season:

LMAO.

(lacazette,mahrez,alexis,ozil)

— José The Joker (@JoseZeJoker) July 4, 2017
Arsenal:
L: Lacazette

M: Mahrez

A: Alexis

O: Ozil = LMAO 😁#COYG @Arsenal

— Hàröuń Dé Prińçè 😳 (@Haroundeprince) July 4, 2017
Forget BBC and MSN, Arsenal's attack could be LMAO next season - Lacazette, Mahrez, Alexis and Ozil.

— O A. Makinde (@SeunTunez) July 4, 2017
Just in case you're one of those unaware, LMAO is usually an acronym for "laughing my a*** off" – similar in meaning to LOL but with a bit more vigour.
Did manager Arsene Wenger know his targets would cause a laugh on social media?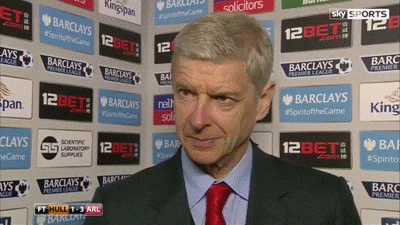 Don't play coy Arsene.
For some fans though, the acronym of potent attackers spells danger for other teams next season.
Lacazette- Mahrez- Alexis- Özil
The whole attack screams 'LMAO' Arsenal could be toying with teams with this 😭

— ashooman (@thierrytical) July 5, 2017
Lacazette is expected to join the Gunners for a fee close to €50 million (£44m), according to the 26-year-old's former club Lyon.
The Frenchman scored more than 20 goals in Ligue 1 in each of the past three seasons, including 28 in 30 games and 37 in all competitions last season.
Leicester winger Mahrez, also 26, has been heavily linked with the club in gossip columns, with Italian website Calcio Mercato suggesting a £35m deal could be concluded this week.
Press Association
Follow @Independent_ie
Promoted Links