A Level students were tweeting after a particularly brutal Psychology paper
Students taking the AQA Psychology exam noticed an unusual number of essay questions.
There's one thing guaranteed to make any exam feel 10 times harder: essay questions.
Students taking AQA's A Level Psychology paper were in for a nasty shock on Monday when they realised their exam paper had not one, but three 16-mark essay questions.
Luckily, they managed to find humour in the situation.
From broken hands caused by writing…
my hand after writing 3 16 markers #aqapsychology pic.twitter.com/btdhWvBEBO

— αniα 🥰 (@aniakuchnia03) June 4, 2018
To explaining their exam stress.
me after seeing the THIRD 16 marker #aqapsychology pic.twitter.com/pnyPG9vrH5

— h a z a (@hazadazaaaa) June 4, 2018
What were the examiners thinking?
aqa after adding a third 16 marker #aqapsychology pic.twitter.com/bkaVJEJEs7

— ev (@evie_buller) June 4, 2018
Some wondered what on earth the person marking their paper would think…
And it wasn't just the dreaded 16-markers, but the content itself.
#aqapsychology me turning the page and seeing research methods questions pic.twitter.com/LHoCQtCWJ9

— cath ✨☃️ (@wackcalzone_) June 4, 2018
Some people gave themselves next to no time.
me, leaving all my 16 markers until the end with 15 minutes left #aqapsychology : pic.twitter.com/EKKOPSsvqQ

— meg💫 (@echomego) June 4, 2018
Some felt a strong affinity with one question.
"Aaron's mind went blank". Same mate, don't worry. #AQAPsychology

— Lewis (@LewisTindall) June 4, 2018
This person was filled with dread.
Accurate representation of me when I turned to the last question of my Psychology paper to realise AQA had given us three essays pic.twitter.com/NiQThvzvZ3

— Lewis (@lewispugh1810) June 4, 2018
Seriously.
hate my life #aqapsychology pic.twitter.com/26r97BlEgk

— vaguely festive gay ✨ (@JessieBlackery) June 4, 2018
But at least it wasn't as bad as last year…
Kay but everyone complaining about the three 16 markers in the aqa psychology exam when last year there was four

— 黃祖儀☀️ Stream Tempo (@yixingsbutt) June 4, 2018
On to the next exam!
When u start getting emotional about that paper but then realise u got revision to do for ur other exams #aqapsychology pic.twitter.com/0ELhsDIEWl

— Dee🎄 (@yagaldionne) June 4, 2018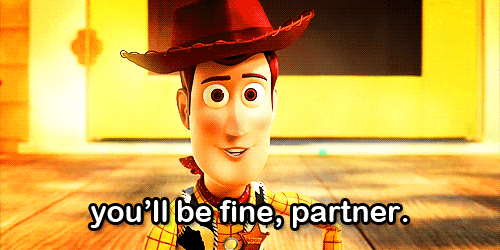 Press Association
Follow @Independent_ie