7 videos that prove big cats are just as adorable as small ones
This World Wildlife Day celebrates endangered big cats.
UN World Wildlife Day is celebrated on March 3, and this year's theme is "Big cats: predators under threat".
The idea is to raise awareness of endangered big cats, which include lions, tigers, leopards, jaguars, snow leopards, cheetahs and more.
The World Wildlife Day website said: "Big cats are among the most widely recognised and admired animals across the globe. However, today these charismatic predators are facing many and varied threats, which are mostly caused by human activities.
"Overall, their populations are declining at a disturbing rate due to loss of habitat and prey, conflicts with people, poaching and illegal trade."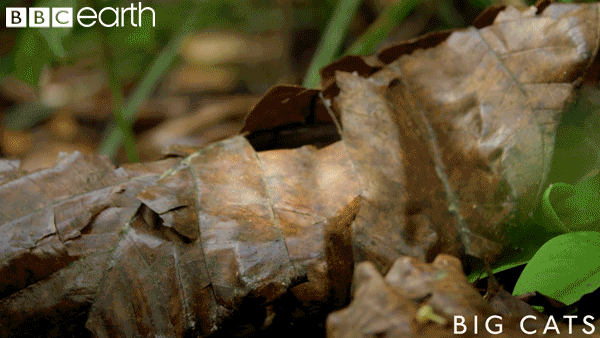 To celebrate World Wildlife Day, and this year's focus on big cats, here are seven videos that prove lions, tigers and cheetah's are just as adorable as little house cats.
1. Roketi the young Cheetah cub
Cheetahs are naturally solitary, but today Roketi got some playtime with Honey, one of her puppy pals🐶. This sassy cub was previously at the @sdzsafaripark, but recently moved to the Zoo to become an animal ambassador. #RainingCatsAndDogs #FridayFeeling pic.twitter.com/hBz8IIIVrg

— San Diego Zoo (@sandiegozoo) January 19, 2018
2. Tigers eating (and playing with) pumpkins at London Zoo
We think our #tigers enjoyed their Halloween treats! 🎃 Happy #Caturday! 🐯 pic.twitter.com/IFvZbpOWTh

— ZSL London Zoo (@zsllondonzoo) October 28, 2017
3. Lions enjoying play time with a huge ball
Happy #WorldLionDay! 🦁 Our pride of Asiatic lions have been treated to a giant globe scented with delicious herbs & spices to celebrate pic.twitter.com/mRN6k1DROI

— ZSL London Zoo (@zsllondonzoo) August 10, 2017
4. Emmett and Cullen, the unlikely best friends
Seeing your BFF at work like! Cullen is a cheetah companion dog, which means he gives his cheetah buddy, Emmett, a confidence boost. The #ColumbusZoo is a proud supporter of the @CCFCheetah! –Brannon #TakeoverTuesday pic.twitter.com/zGVnZ6uMGV

— Columbus Zoo (@ColumbusZoo) February 20, 2018
5. Moka the tiny tiger cub
We put together a few clips of Moka's cutest cub moments, because sometimes the Internet needs more baby tiger videos. 🐯 #PawsitiveVibes #ThrowbackThursday pic.twitter.com/NSw3xAyXzE

— San Diego Zoo Safari Park (@sdzsafaripark) February 15, 2018
6. This baby snow leopard playing with its mum
Did you see the preview of The Zoo Sunday? Our snow leopard cub is doing GREAT. You can see for yourself at the Himalayan Highlands. Here's a throwback video that still makes us smile. pic.twitter.com/4aNHjqn8pj

— Bronx Zoo (@BronxZoo) February 6, 2018
7. Wiz the tiger enjoying a Valentine's Day meal
There isn't anything wrong with a little candlelight dinner for one tonight! Happy Valentine's Day from Amur tiger, Wiz! pic.twitter.com/wG3anm8G6A

— Philadelphia Zoo (@phillyzoo) February 15, 2018
Happy World Wildlife Day!
Press Association
Follow @Independent_ie