11 petty grudges people have been bottling up for some time
Do any of these annoy you too?
One tweet has sparked a flurry of activity online, with the subject matter all centred around one thing – grudges.
The post by Nicole Cliffe has of course had a lot of relatively serious reactions – and Cliffe herself had a grudge in mind.
This article is all about the pettiest of grudges around though. Here's some of the best responses.
1. This person was cheated by lemonade – and her friend's mum
3y/o. My best friend's mom told me that drinking lemonade would turn me into She-Ra. It did not. I still feel the crushing disappointment.

— andrea grimes (@andreagrimes) August 22, 2017
In case you can't recall, She-Ra was the star of 1980s animated classic She-Ra: Princess of Power.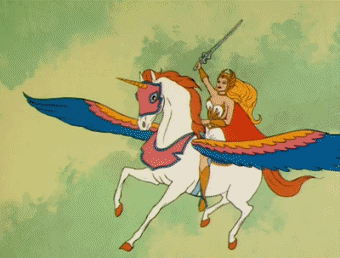 Who wouldn't want to be her? A very legitimate grudge.
2. These two who thought CS Lewis was a meanie
that Susan didn't get to go to Narnia heaven

— Meaghan Downs (@writemegwrite) August 22, 2017
If you recall CS Lewis' classic Chronicles of Narnia books – which started with the Lion, The Witch and the Wardrobe – the fate of Susan Pevensie, one of the lead characters, is a little harsh.
In the final book ol' Su is told she is "no longer a friend of Narnia" and excluded from entering the real Narnia with her siblings – on the basis that she is interested in nothing but "nylons and lipstick and invitations".
It's a controversial tale and there's a lot of grudges held over it.
Look, C.S. Lewis, if it's once a king or queen in Narnia, always a king or queen, you can't Robinson Crusoe a queen in England forever.

— All that we could do with this E‣MUL‣SION 🍮🏳️‍🌈 (@asunflowerpose) August 22, 2017
3. This reasonable grudge against a man who likes things written down
as you know, my most recent and cherished grudge is against the man who refuses to RSVP or even acknowledge non-paper party invitations!

— Nicole Chung (@nicole_soojung) August 23, 2017
Facebook events are here and they're a reasonable way of organising social lives – okay guy.
4. This woman who wanted more than one hero
Mrs. Beaumaster telling me a book could only have ONE main character in third grade when I was reading All Of A Kind Family books

— Mara "Get Rid of the Nazis" Wilson (@MaraWilson) August 22, 2017
It seems a lot of people who like reading have long-standing grudges.
Coincidence? Yes.
5. This person who was outraged by their teacher's surprise
1/2 3rd grade teacher made big announcement to entire class expressing shock that I got highest scores on the end of year statewide tests

— 🇵🇷 Daisy 🇵🇷 Rosario 🇵🇷 (@RunDMR) August 22, 2017
2/2 I WAS NOT SURPRISED

— 🇵🇷 Daisy 🇵🇷 Rosario 🇵🇷 (@RunDMR) August 22, 2017
Maybe this isn't petty – maybe this is just bad teaching…
6. This understandable rage at her teacher's reading
Wait, I thought of a slightly older grudge: the 4th grade teacher who pronounced it "Droosley" instead of Dursley and would not be corrected

— Victoria McNally (@vqnerdballs) August 22, 2017
As Harry Potter fans will know, that's just not okay.
But wait it gets worse.
She also pronounced it "Herm-onee" and when the fourth book finally made it clear that she was wrong I swear I CROWED in triumph

— Victoria McNally (@vqnerdballs) August 22, 2017
Who is this guy – Viktor Krum?
7. This young girl deprived of chewing gum
My sister put gum on my mom's chair before I was born so I didn't get to chew gum until I was like 10 https://t.co/zPyQEXeWS7

— Caitlyn Werkmeister (@werkk_it) August 23, 2017
All those years gum free… Brutal.
8. This speedy reader
my 7th grade English teacher told me off in front of the class for 'skim reading' a short story in 1/3 allotted time. I had read it twice!

— Heather Lindsaychen (@oceana1009) August 22, 2017
the teacher refused to believe anyone could actually read fast. I still read extremely fast. 😅 I even got all the questions on it 100% !!

— Heather Lindsaychen (@oceana1009) August 22, 2017
It's cool to be smart. Sort it out teacher person.
9. This poor chipless kid
@McDonalds when I was 5 & I was saving my longest fry for last. Some punk kid came out of nowhere and ate my fry. Think about it daily

— AWC (@awc713) August 23, 2017
It was the longest one to be fair.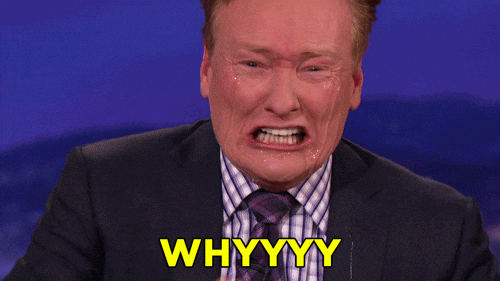 10. This dedicated grudge-holder
When I was five, a girl in my neighborhood said I was fat. I regularly check her Facebook to make sure I'm more successful.

— eecs (@eecsennert) August 23, 2017
That's a totally normal thing to be doing.
Hold up though, wait for the next one…
11. And this truly remarkable grudge-holder
This isn't strictly on-topic, but it isn't strictly off-topic either. My friend's mother has the craziest, craziest grudge routine...

— Kit Lovelace (@kitlovelace) August 22, 2017
If ever someone crosses her, she will immediately demand to know their full name – which she then writes out by hand on a slip of paper...

— Kit Lovelace (@kitlovelace) August 22, 2017
She then takes that slip of paper, folds it up, puts it into an ice cube tray, fills the tray with water, then freezes the name into a cube.

— Kit Lovelace (@kitlovelace) August 22, 2017
That cube is then taken and placed into The Bag – a freezer bag filled with the frozen names of ALL THE PEOPLE WHO HAVE EVER DISPLEASED HER.

— Kit Lovelace (@kitlovelace) August 22, 2017
Okay that's not even petty, it's just terrifying.
Just listen to the commitment too.
Apparently when Hurricane Sandy threatened them with a powercut, her main concern was that The Bag would defrost and curses would be lifted.

— Kit Lovelace (@kitlovelace) August 22, 2017
Not something you'd expect to see on your way to a Calippo…
Press Association
Follow @Independent_ie