The 10 types of hen parties every woman has
About 74,000 people are expected to become engaged in Ireland before the end of 2015.
That means a lot of hens in the centenary year but since the death of the Celtic Tiger there is now more than one way to skin a pre-nuptial cat.
1.   One-night-only
Let's start at the top. Since the bailout we've really pared back on our partying and now the acceptable way to spend your last night as a single lady is to do just that – have just the one night away. The one-night-only hen typically takes in an activity during the day, a dinner in the evening, followed by a dance in either Kilkenny, Cork or Carlow.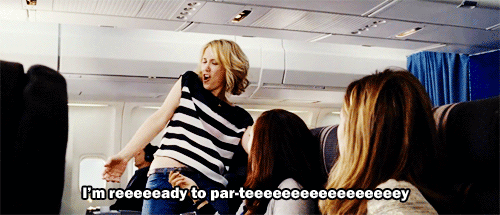 2.   The blow-out
Following in at a close second is when the hen lasts for 24 hours or more. This one we call the 'blow-out', when the bridesmaids whisk away their bride-to-be for not one but two nights. What happens generally is that friends come in dribs and drabs, some on the Friday, more arrive by lunchtime on Saturday, but everyone is in situ for the main event at 7pm that night - the Mr and Mrs questions.
3.   No adults allowed
Because we think our mammies will take offence at the 'willy straws,' back-of-the-school-bus tales and references to our jelly-shot past. Across the spectrum of hens, from one to two-night occasions, it's not uncommon for the mothers to be left at home to watch Winning Streak and the Late Late Show.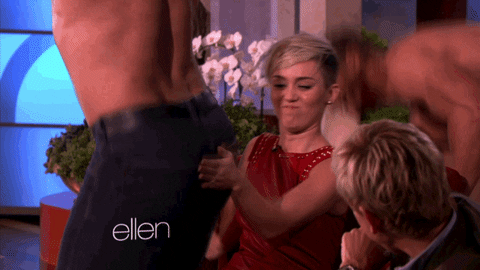 4.   All-in
Conversely, there are those brides-to-be brave enough to bring along all and sundry. Their mother comes along, as does a favourite aunty and both the sister and mother-in-law-to-be. For the most part these women, laugh along at all the private jokes, but the jury is still out.
5.   The Celtic Tiger
Yes there are those still ambitious and affluent enough to board a flight in order to celebrate their final foray of freedom. This one we call the 'Celtic Tiger'. You'll see them walking around various European cities in denims, logoed cotton T-shirts or all white ensembles a la Georgia Salpa's Barcelona bash.
6.   The Rosanna
This is when you head off with your nearest and dearest (mothers generally get the invite), to a Blue Book hotel or a luxurious castle in the Midlands. It's a no-expense-spared affair, but that's fine because the attendee register will only have a handful of names on it. Rosanna Davison had one like this in Castle Leslie, Co Monaghan in 2014, before hosting three weddings later that year.
7.   Wet and wild
But not in the Ibiza-uncovered way. What's become ultra popular post-recession is a good old obstacle course, white-water raft or tree-climbing session. People are heading west to Delphi or east to Kippure Estate.
8.   Slumber-free
This tends to suit the more mature bride-to-be. There is no hotel booked, the hens will all stay in their hometown and dinner will be served by 8pm in an above-board restaurant. Everyone's tucked up in their own beds by midnight.
9.   Real World
Just like the MTV reality show of the '90s – this hen appeals to the masses. It's when the bridesmaids rent a property, usually a substantial one with an outdoor hot-tub, for a long weekend away. Dotted all around the country, these mansions, actually make for a low-cost hen because the rent is spread out among all attendees and you cook and party at home.
10. The spin-off
This could also be called the encore, the hybrid or the multi-way. The bride-to-be will have a long weekend of partying with her pals and then meet her mother and favourite aunty afterwards for a nice relaxing spa-day. She could also jet off for a take-two with her best-friend to Marbella.
Online Editors
Follow @Indo_Style_