10 things no one tells you about planning a wedding
Planning a wedding is no small feat, regardless of the size of said celebration.
Before you can even dream of getting down to all of your Pinterest-inspired finer details, the planning process can expand before your very eyes into a mammoth and somewhat unending endeavour. However, knowledge is power.
1. It is not really your day. In theory, of course it is your day and if you are particularly lucky, it may even turn out to be 'your day' in practice, but your main concern throughout the entire planning process will be everyone else - their comfort, their complaints, their penchant for particular types of music.
2. A large proportion of your guests will choose to RSVP through telepathic means and then accuse you of entering into bridezilla territory when you make a follow up call asking if they'll be attending. "Of course! Sure that goes without saying, you mad thing!"
3. You will discover things about your other half, which you may not have known before such as their sudden interest in cakes, flowers and vetoing anything that's 'not in the budget.'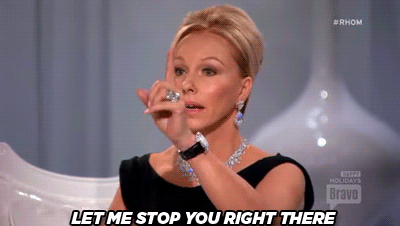 4. Budgets are futile.
5. You can only control what you can control. You can plan everything with the utmost precision, you can have everyone told where they need to be, but there will be elements of your wedding you cannot control (ie. drunken best man speeches, the weather and/or your emotions.) The sooner in proceedings you accept this, the better. There is no such thing as the 'perfect day.'
6. Wherever you have your marriage ceremony and whatever type of ceremony it is, it will cost you more money than you could ever imagine possible.
7. From the get-go, a select number of guests will assume the role of VIPs and require regular updates on every part of the day, submitted for their approval ahead of time.
8. Your bridesmaids may all look the same size to you, but one style of dress will never really suit everyone. Now is not the time for people pleasing, make a decision and stick to it. 
9. Drawing up the guest list and seating plans will reveal not just how dysfunctional your family truly is, but it will also serve to remind you of just how many of your friends have slept together. 
10. No matter how anti-weddings you are at the beginning of all of this, you will wake up one day with the ability to multiply everything by your number of guests, you will suddenly know what burlap is and you will find yourself accidentally referring to flowers by their scientific names...a little Gypsophila anyone?
Online Editors
Follow @Indo_Style_