Triona McCarthy on how unflattering video calls have put skincare in the spotlight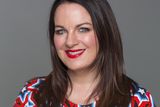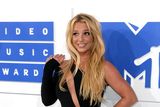 There's nothing like a lengthy Zoom call to motivate a regular skincare routine. Honestly, I feel like my laptop camera takes no prisoners. If this lockdown has taught me anything, it's the importance of looking after my complexion.
I used to be in the safe hands of some of Dublin's top skin experts but now I'm left to my own devices - and staring at loads of devices, too. Between screen time, central heating, cold weather, the extra glasses of vino and packets of sweets meant for my children, if I don't watch it, my skin will pay for it.
Speaking of money, it actually sounds like what we're not spending on nights out, we're reinvesting in skincare. Not a bad thing at all. Apparently, online skincare sales have only increased with every lockdown that's gone by.
Fashion sales are down - except when it comes to comfies. The beauty e-tailer Cult Beauty saw a 107pc growth in sales in 2020. Face masks and exfoliators have been all the rage and with more time on our hands, and less make-up to apply, it looks like we've really embraced step-by-step routines to achieve healthy, naturally glowing skin.
So, if you haven't yet, treat yourself and get even more comfortable in your own skin.
The trick
When I was MC at a recent Zoom event, I rocked a red lip but totally forgot my own lip tip when wearing such a strong colour! Pop foundation on your lips before applying your lipstick - this will set the colour and make it easier to remove later.
The trend: Bronze age
'If you can't tone it, tan it' is one of my main mantras! I'm what's known as a lazy tanner - I only do the bits that are on display.
So these new Self-Tan Eco Towels, left, €5.99, by TanOrganic, a company I am so proud to work with, are the answer to my sprayers - spray tan-prayers, geddit?
Anyhoo, my extremely cheesy jokes aside, these are super-handy tanning towels. Each individual eco towel has enough for a generous half-body coverage, and is enriched with aloe vera and borage oil.
See ie.tanorganic.com
The talk: Power shower
A really good shower every morning does a whole lot more than simply clean us from head to toe. As well as removing old skin cells and letting the skin breathe, showers can do wonders for the immune system, ease aching muscles and increase blood flow and circulation.
Not sure about you, but if I add some uplifting scents and put on some tunes, I always feel ready for whatever the day might bring. So this week, I'm all about pimping the shower and making it that bit easier to get out of bed in the morning.
If you're prone to dry and cracked skin, something gentle and not heavily scented is what you need. I love using Eucerin products on my daughter Mini as they soothe her eczema and promote hydration, which is what dry skin is gasping for. Eucerin's UreaRepair Plus Urea Shower Foam, right, €13, is ideal as an overall body wash. It contains urea, of course, but along with a unique Natural Moisturising Factor (NMF), it binds water in the skin's layers to keep it hydrated and softer.
Budget brand Ziaja has done its homework (or should that be foamwork?) when it comes to the new Ziaja vegan and eco-friendly collection of shower gel, €3.99, and bubble bath, €4.99. I love the Redcurrant Shower Gel, left. Not only are the bottles completely recyclable, but it's what's inside that really counts.
The formulas are developed in such a way that you'll use less water when you're rinsing them off. On top of that, there's not a micro-plastic in sight, which means they're gentle on the skin and the sea.
Fragrances include the aforementioned Redcurrant, Italian Fig, and Fresh Tea Mint, all aimed at cleansing and refreshing the skin in the most sustainable and affordable way.
Available from originalbeauty.ie and pharmacies nationwide.
Dermalogica's lifting and tightening Neck Fit Contour Serum, above, €89, aims to keep your 'tech-neck' in check. Just roll it on and see the results. Each serum comes with a personalised neck workout to help sculpt its appearance from the inside out. See dermalogica.ie
The treatment: Party people
Did someone say party? I didn't earn the name Party McCarthy for nothing, you know, so I am McLovin this fun idea by The Buff Day Spa in Dublin city centre. Seeing as we can't make it to a spa, let one come to you and your pals with a virtual spa party.
I'm rounding up my dream girl gang - Britney Spears, pictured above, Beyoncé and, eh, Betty White! This is an hour-long online party that involves a pampering session and expert skincare advice, while you catch up with friends. The party is hosted by an experienced skin therapist from The Buff Day Spa, who teaches the party guests how to do a spa-style facial and how to treat individual skincare issues.
Each guest gets a customised Image Skincare kit delivered to their home ahead of the party. The virtual event costs €40 per person and is sure to fill the void before spas can eventually open back up.
For enquiries, email info@thebuffdayspa.com