Me, Myself and I: with the author Ciara Geraghty
'I like a good wallow as much as the next person'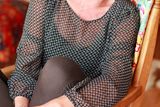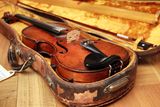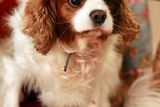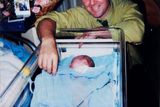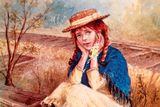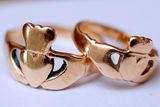 The author on how she loves a quote from Beckett and how she can be a bit vague...and late.
The book that changed my life
Anne of Green Gables (1) by LM Montgomery made a lasting impression on me.
The quote that keeps me sane
"Ever tried? Ever failed? Try again. Fail again. Fail better." (Samuel Beckett) - I love this one.
The best advice I've ever received
When you are fine-combing your children's hair on the hunt for lice, DO NOT scream out loud when you see a louse (that is the singular of 'lice' I believe). Or a nit (these are the lice eggs and are the things that actually make you itchy, not the lice themselves, interestingly.). Screaming out loud will alert your six-year-old to the fact that you are in fact scared of lice / louses / nits and that perhaps she should be scared too. I actually never received that advice but I wish I had.
The film I've watched again and again
Shirley Valentine - I feel better about the world afterwards.
The song I want played at my funeral
Let's Dance by David Bowie. I love dancing.
The scent that evokes pleasant memories
Fresh cut grass. It's so sweet, that smell. Like cake.
The piece of furniture that will become an heirloom
My wooden rocking chair. My husband bought it for me when I was pregnant with our first baby, Sadhbh.
The picture that is worth a thousand words
There is a photograph of my husband a couple of days after our first baby was born (3). He is exhausted looking, sort of draped along the edge of the crib, as if he's wishing he could take the baby out and climb in himself.
The item that takes pride of place in my wardrobe
The Aran cardigan I have that my great-aunt Una knit for my mother in 1965.
The sentimental piece of jewellery
My wedding ring (2). It's a Claddagh ring and my husband has a matching one. We bought them in Sydney about a week before we got married there.
The gadget that I can't live without
My iPhone. It sort of changed my life, although I'm aware that that sounds a bit dramatic.
The item I'd save in a fire
My violin (4). It belonged to my grandfather and it's reputed to be over a hundred years old.
The characteristic I like most in myself
My positivity. Yes, I like a good wallow as much as the next person but I can't seem to sustain that brand of negativity for too long.
And least
I can be vague. And late. I miss trains quite a bit. And I forget things - in 2012, I forgot my husband's birthday.
My first kiss
The kiss was a chaste but lengthy affair, of the kind favoured in black and white movies, circa 1956. The other kids formed a circle around us and counted down from 20. It had to be a 20-second kiss. That was the dare. I held my breath, like I was swimming underwater. It wouldn't make it into my Top Ten Kisses Ever list. But it was one I never forgot.
The last time I cried
I was in Connemara recently and we drove from Killary harbour to Louisburgh, through the desolate beauty of the Doonlough Valley and I was reminded of the hundreds of starving, impoverished children and their parents who lost their lives along this lonely stretch in 1849, as they walked the 12 miles to be 'inspected' by bureaucrats to determine whether or not they were eligible for relief. They received no relief. I cried then.
It was the best of times
My first night at my first creative writing class. I was 34. The class turned out to be a bit of an epiphany for me. A light bulb moment. I knew immediately that that is what I wanted to do.
It was the worst of times
One day, years ago, my brother-in-law, Neil, was playing chess when he fell off a balcony of a first-floor apartment and landed on his head on a concrete path. Later, Neil was pronounced alive and well.
The person I call when things go pear-shaped
Two people, my husband and my sister.
My death row dinner
My mother's lasagne. And Baked Alaska - a feat of baking wizardry.
Pet peeves
People who say, 'To cut a long story short…' If you can cut it short, it wasn't long in the first place.
My four-legged friend
My dog Heidi (5). We adopted her when she was three (she's six now).
Now That I've Found You by Ciara Geraghty (@CiaraGeraghty), published by Hachette Ireland, is out now.