Hotlist: From knitwear queen Lucy Nagle's Waffle loungewear to the Cáca Milis Samhain Cabaret - what we want to see, do and buy this weekend
Luxe lounging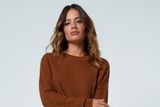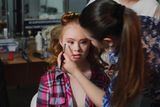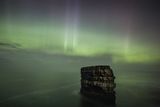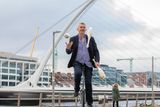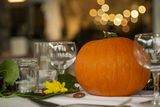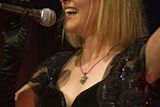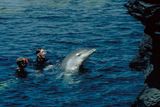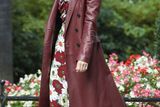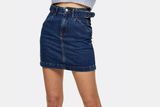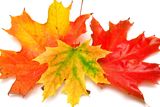 2020 is officially the year of loungewear. If you didn't get on board with it back in March, Lockdown the Sequel gives you an ideal opportunity to embrace the trend, or upgrade your current look.
Knitwear queen Lucy Nagle continues her reign with the launch of her Waffle Knit loungewear collection, designed with Laura Wills of The Fashion Bug Blog. Made from soft merino wool, and available in lilac, ivory, black and brown, the joggers and sweaters are sufficiently luxurious to make you feel like you've made an effort while also being wildly comfortable.
BUY: Sweater, €95 and joggers, €95; see lucynagle.com
Burren bites
The Burren Food Fayre has gone virtual this year with a series of events offering an online taste by showcasing the food culture of the region and recreating recipes from the book Burren Dinners. There are 12 chefs and producers involved and this evening Birgitta Curtin from the Burren Smokehouse will present a 20-minute demo, with Doolin Inn head chef Tomas Walsh, and Eva Hegarty of Burren Free Range Pork also lined up. The demos are live streamed each evening on Facebook and YouTube at 7pm until November 3 and for anyone who misses the event, the demos are being recorded and will be available on social media and YouTube.
BUY: See burren.ie
All at sea
Wicklow-based graphic designer Niall Meehan is a sea swimmer and last year he launched Sea Studio, to showcase the photos he takes in the water. His new range of limited-edition photographic prints called Atelier are taken from his perspective as a swimmer in the sea around Wicklow, Dublin and Clare. The prints measure 210mm deep x 198mm wide and cost €42, while mounted prints measuring 306mm deep x 284mm wide are €47.
DETAILS: See seastudio.ie
Star search
Astronomy, art, nature and heritage all feature at the Mayo Dark Sky Festival, which takes place online today. Highlights include a virtual visit to Ireland's newest observatory and botanist Éanna ní Lamhna will be in conversation with naturalist Dara McAnulty. The festival is free but you must register to attend.
DETAILS: See mayodarkskyfestival.ie
Spooky special
An eclectic evening's entertainment awaits at the Cáca Milis Samhain Cabaret taking place online this evening at 8pm. Hostess Helena Mulkerns leads into the night with classic cabaret songs, and a guest line-up that includes dancer Darrah Carr, as well as a screening of Strangers In The Night by Irish cult horror film director Conor McMahon.
DETAILS: Tickets €5; see wexfordartscentre.ie
Seats of power
For anyone looking to keep fit during lockdown but who has reduced mobility or disabilities, Chair Yoga could be the answer. Led by Cork-based yoga teacher Sara de Miguel Hernández, these online classes make yoga accessible to everyone with the support of a chair, and allows for all levels of fitness. Packages start from €25 per month.
DETAILS: See flowithme.com
The Green Buy
The Turtle string shopping bag from newly launched Irish sustainable lifestyle store Faerly is the greener and more stylish way to carry your groceries. Made from ethically sourced, fair trade, eco-friendly 100pc organic cotton, the bags are washable, naturally super strong (they can hold up to 40kg) and come in a choice of pretty colours including duck egg blue and sunflower yellow. BUY: €6.99; see faerly.ie
Next weekend...
Screen scene
Cork International Film Festival launches its fully digital programme on November 9 with Irish sports drama 'The Racer', set during 1998's Tour de France. Running until November 15, some of the programme's 'must sees' include Willem Defoe in 'Siberia', Paul Mescal in 'Drifting' and Jane Magnusson's uplifting documentary 'Maddy the Model' (pictured).
DETAILS: See corkfilmfest.org
Big ideas
Beginning November 8, Science Week 2020 celebrates science with hundreds of events take place online. Tech Scéal will bring together families to explore science and engineering through workshops while Baking in Science sees Great British Bake Off finalist and aerospace engineer Andrew Smyth and scientist Dr Niamh Shaw take a culinary journey into orbit.
DETAILS: See scienceweek.ie
Onwards
Autumn leaves injuries
They look so pretty but add them to a smooth concrete path and that's you, flat on your back.
Mullet hair
Unfortunately making a strong comeback, thanks to the efforts of Rihanna and Game of Thrones star Maisie Williams.
Anna Wintour's annus horribilis
Between stories of discrimination at Vogue and her marriage breaking up, she's probably looking forward to 2021 even more than the rest of us.
'Celebs on the Farm' return
Further proof that the reality TV genre is really running out of steam and of ideas.
Pre-parcel anxiety
The fear that the courier will arrive the minute you decide to take a shower is real and crippling.
Upwards
Dusty the dolphin
Ireland's second-best-known bottlenose, with a penchant for attacking swimmers, now has to seriously step up to the plate.
Scares before bedtime
The 'Real Life Ghost Stories' podcast co-presented by Irish woman Emma Ozenbrook is necessary listening to get into the spirit of Halloween.
Classic costumes
According to Google, 'witch' is the most-searched Halloween outfit for 2020.
Epic pregnancy announcements
It's hard to top Emily Ratajkowski's combo of a Lena Dunham-directed Vogue video and an accompanying essay by the model.
Rising hemlines
A mini-skirt revival is in full swing, even if they have to be worn with a puffer jacket and wellies to counteract the chill factor and the rain.