Style notes: Last-minute swimwear, and classic summer dresses you'll wear forever
Our fashion editor rounds up the latest style news and fashion trends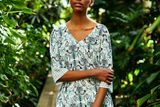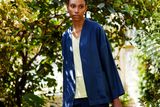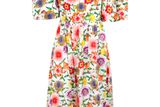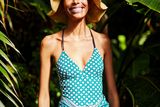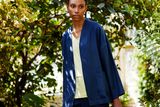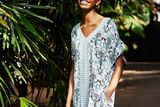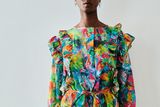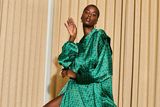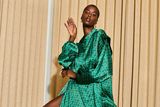 After weeks of talking about it, and days of packing for it, we were off. Off on our holliers. Heading in the opposite direction to the airport, we were out the door at 6.30am, rejoicing at the vista of empty roads when it took a piece of music, Loudon Wainwright III's epic The Swimming Song, to bring my gallop to sharp stop.
There was a pang of concern and I pulled in to check. As feared, the swimming bag was not in the boot. I'd only gone and stepped over it at the front door in my effort to ferry coffee to the car. Crestfallen for all of two minutes, I did a quick check on the phone and diverted on the motorway — which meant I was outside Dunnes Stores in Cornelscourt when it opened its doors at 7am.
Did you ever go shopping for clothes at 7am before? I've done the late night and the super late night in the US but this was the first time I was ever in a dressing room trying on linen coats just as Morning Ireland hit the airwaves. Maybe there are poor sleepers who go shopping just after the dawn breaks but I have to say, I was pleasantly surprised and it was totally stress free.
It turns out this giant store with food, fashion and lifestyle is open from 7am until 11pm and I knew exactly where I was headed. To replace the Carolyn Donnelly The Edit swimsuit that I needed in three hours' time when I arrived at my destination.
I smiled ruefully as I realised that my 'mistake' was not, in fact, a bad one because the new drop of her beachwear had arrived so within minutes I had acquired a green one-piece (€30), plus a sarong (€25).
There were two kaftans (€50) in co-ordinating prints and I took one on the day and will probably go back for the second one. It will be so handy worn over linen trousers. I also came out of the store with a salad bowl from Carolyn's Eclectic collection. And yes, it's in her signature jadey green too. When I find a colour that makes me happy, I go for it big time. dunnestores.com
Gúnas galore
If I'm not in my oversized Breton striped tops, jeans and clogs this summer, you will most definitely find me in a dress! I adore the instant dressing that comes with a gúna. No faffing around. Just grab bag, shoes and earrings and you are away.
Over the years I've acquired a good selection of transeasonal going-out dresses, sun dresses and my Helen Steele silk dresses from Costume on Dublin's Castle Market — they're the backbone of my summer wardrobe. The 100pc silk is glorious to the skin and with the weather misbehaving, I wear them like a tunic over jeans or capri pants.
This season, Helen's luxurious eponymous collection includes a stunning 'Aga' dress (€995) in silk satin with a striking print inspired by fishing nets. It's the simplicity of the dress that makes it a winner with its fluid silhouette, full flutter and long sleeves.
Meanwhile the 'Cora' (€765) is always a popular shape with Helen's faithful collectors and has vertical ruffle, frilled hem and comes in two prints. The 'Bali' style dress (€630) in the green 'nets' print is a thoroughly relaxed shape, with open neck and silk tie. costumedublin.ie Dashing out to the RTÉ radio studios recently, I spied a botanical dreamboat in the window of Havana Boutique in Donnybrook and made a point of going home that way.
Maybe it's a post Bloom festival thing but I'm totally enamoured with colourful florals. They have been the lifeblood of so many of Dolce & Gabbana's memorable Sicilian prints and this season, Celine and Zimmermann delivered such beautiful florals as did Richard Quinn who is never afraid to hug blousey, saturated blooms. Inside the door of Havana, I quickly discovered that the object of my desire was called 'Juliet' and if I was smitten from afar, I liked her even more close up when I saw the strapless maxi in the summer garden cotton print. Most of all, I loved those puff sleeves which hide that section of the upper arms that I hate with a passion.
The 'Juliet' is from Borgo de Nor, a London-based label driven by two highly creative women, Carmen Borgonovo and Joana de Noronha. Their aim is to transcend dress codes by redefining art-inspired glamour.
Havana's owner, Nikki Creedon buys Borgo de Nor with an expert eye and another star performer in the same vein is the 'Antigone' dress (€1,085). The off-the-shoulder floral maxi comes in a wildflower-printed cotton-poplin. The silhouette is very flattering with its sleeve bands which frame the décolleté. With loose pleats falling from the empire line and square neck, 'Antigone' possesses a modern-day Bridgerton feel. If you have been saving during the pandemic and want to treat yourself to a 'keeper' of a dress, take a peek at these beauts. Stock at Havana also includes new deliveries of Rick Owens and Ulla Johnson. havanaboutique.ie