Is athletic gear really an acceptable style everywhere? We put it to the test
Style editors insist the latest trend will take you anywhere from a meeting to a party. Ridiculous, or just practical? our reporter finds out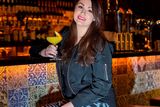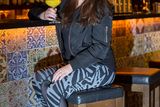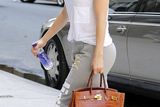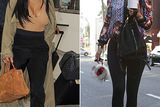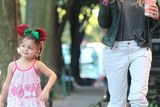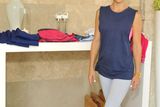 When I was a teenager in the Dublin 'burbs, the absolute height of fashion was a pair of tracksuit bottoms with buttons all the way down the sides.
This was the 1990s, and everyone who was anyone was wearing "rip-off" tracksuit bottoms, first brought to prominence by the athletic brand Adidas. The super cool girls would team theirs with a pair of Nike Air Max and an Ellesse jumper, and they looked the business.
Back then it was acceptable for teenagers to wear tracksuits in a style-conscious way, and Champion and Marathon Sports shops (RIP) were where we all wanted to buy our clothes, even our Sunday best. But the trend has died out among the youth of today; they prefer to frequent the likes of Boohoo.com and H&M, buying skin-tight denim, crop tops and dresses with cut-outs.
Adults though, seem to have gone the opposite direction. Instead of pushing power dressing or the perfect pair of skinny jeans, fashion editors in the know are recommending we all wear our yoga pants non-stop.
Yep, the rise of "athleisure" wear in day-to-day life has seen ordinary women donning yoga pants for pretty much any occasion, and even wearing "stylish" trainers on a night out.
It's not exactly a tracksuit - or a return to the horrific early noughties days of the velour two-piece - more a trackie's sophisticated big sister. But does that make it okay?
The trend has just been sanctioned by the ultimate style bible, which means it's either jumped the shark or is right on the money depending on your school of thought. Last week, Vogue magazine asked "is it really acceptable to wear yoga pants all day long?" and the answer was a resounding yes - if you adhere to their five golden rules.
These include following seasonal trends (prints are in, FYI), accessorising appropriately with some sunnies or a nice bag, and also dressing for the occasion - they even recommend throwing on a leather vest over your best athleisure gear for lunch at the Four Seasons, in all seriousness.
But they're not talking about unhygienic people refusing to change after the gym; rather stylish women consciously deciding that the best outfit to wear to the pub is leggings and runners.
I've seen ladies wearing New Balance trainers with a leather pencil skirt and blouse to work, and black printed yoga pants with a blazer at brunch. And look, some of them pull it off, but largely these are the kind of women who can also pull of culottes and boyfriend jeans.
The celebrities are at it too; Victoria's Secret models Kendall Jenner and Gigi Hadid are often papped strolling around New York or LA in leggings, a bomber and some runners, while our very own Vogue Williams recently posted on Instagram that she's "obsessed" with workout gear, and would wear it all day, every day if she could.
The fact that all these women have gym-honed physiques mean they'd look good in a bin bag, but the clothes are popular because they're comfy and flattering.
"I think the trend is all down to a few designers like Stella McCartney and Alexander Wang introducing a sporty aesthetic into mainstream collections," says stylist Lorna Weightman.
"In a way this permits us to wear athletic gear outside the gym and still feel chic. Even the popularity of dressier runners from Nike and New Balance means we can be comfortable and look on trend. It's now the norm."
While never a slave to fashion and not exactly one to follow trends, I'm a woman who likes her comfort so news of this "athleisure" acceptance was initially music to my ears.
To me, workout gear is one thing - bright, stretchy, functional - and loungewear another, consisting of flannelette trousers I wouldn't be seen dead in outside the house.
But taking a little from column A and a little from column B, and wearing it 24/7? This was something I could maybe get behind. I decided to take my yoga pants on a tour of Dublin to see how others would react.
Brunch with friends
If I'm going to town for brunch at the weekend, I'll make an effort because that's all part of the fun. Normally if there are Mimosas to be had, I'll be wearing jeans or a skirt and nice boots. Heading to my favourite restaurant Taco Taco in my leggings and runners felt strange at first, but while I was there I noticed several other women wearing versions of the same thing - a woolly knit with yoga pants, or a fine knit hoodie and runners.
I realised I'd been witnessing the trend for some time without noticing.
Movie date
Date night has never been so comfortable! I went to the cinema with my fiancé wearing leggings and a sweatshirt, and instead of feeling like I'd let myself go, I actually felt… cute. Yes that was it, I felt petite and, gasp, youthful. A revelation.
The office
I don't work in a traditional office, I share a space with other freelancers. But none of them batted an eyelid as I waltzed in wearing printed leggings, and no one asked if I was going to the gym. However, had I thrown a leather vest over my hoodie, I feel eyebrows would have been raised.
A meeting
I didn't want to go full athleisure for a meeting with a client for fear of looking unprofessional, so I wore leather leggings, a sweatshirt and my very cool Nikes along with little earrings and a nice leopard-print handbag.
The overall effect actually felt very cool, a little Rihanna even. I asked the client afterwards if she thought my outfit was inappropriate, and she said she'd been about to ask me where I got my top. Result!
However considering my business is media, it's fair enough that I'd get away with looking casually trendy - my friend who is an actuary might not fare so well in a professional setting.
A work event
I was invited to the Brown Thomas spring fashion show and planned to wear my athleisure gear, but at the last moment I chickened out. I was too embarrassed and didn't want to rock up in my runners only to be greeted by the country's biggest influencers wearing designer heels.
I needn't have feared though - one of the trends on display was called "70s Gym Class". Still, an event like that is intimidating enough without feeling like you've come dressed like a teenager.
Dinner and drinks
A new pizzeria has opened up in my neck of the woods, so myself and himself tipped around there Tuesday night. I wore black leggings, a hoodie and my new trainers, and felt totally at ease. That said, the vibe was very casual. I wouldn't wear runners to Chapter One, no matter how trendy they are.
After the experiment, I realised that the main difference between wearing athleisure gear and workout clothing is grooming. Perhaps a true devotee would go barefaced, committed to the "just out of yoga class" look, but that's never going to happen for me - I don't feel human without eyeliner.
The fact that I had a fresh blowdry, could wear jewellery and carry a nice bag meant I felt relaxed and casual as opposed to sloppy. I found red lipstick and a little eyeliner looked great with black leggings.
I had worried I was going to feel like a yummy mummy, but I didn't; more than anything I blended in. Those who love their four-inch heels and bodycon dresses might find that unnerving, but it happened to suit my lifestyle down to the ground.
However, while I might adopt a more relaxed aesthetic now and then, I won't get too used to my athleisure gear because let's be honest - it is a vaguely ridiculous trend that will certainly pass. I also don't want to start seeing my jeans as a torture device designed to constrain me, because it's a slippery slope.
Lastly, it's important to remember the golden rule - leave the sports bra for the gym. No woman should be subjected to one of those things unless it's entirely necessary.
She wears it well: The celebrities who always  look like they're off to the gym
Kate Hudson
She's the quintessential California girl that looks like she was born to wear crop tops and short shorts, so perhaps it's no surprise that Goldie Hawn's daughter owns her own athleisure brand called Fabletics. Already a hit in the US and recently launched in the UK, it works on a subscription basis and sells activewear with a lifestyle, as opposed to fitness, slant.
Sarah Jessica Parker
Her most-loved character Carrie Bradshaw is known for her elaborate and high fashion outfits, but SJP is far more low key. She's often caught on camera in New York wearing a hoodie and runners.
Rita Ora
The singer and reality show judge has always worked an urban look, and has even collaborated with Adidas on a stylish yet casual range of sweatshirts, leggings and bombers.
The Kardashian-Jenners
Rarely a day goes by without one of the sisters displaying a penchant for athleisure gear. Younger siblings Kendall and Kylie live in leggings when they're not on the red carpet or runway, while Khloe accessorises her yoga pants with a $15,000 Hermes Birkin. Brother-in-law Kanye West's eponymous fashion line is pure athleisure wear, and wife Kim its biggest fan.
Jennifer Lopez
Jenny from the Block can be blamed for the rise of the dreaded Juicy Couture tracksuit from the early noughties, but in recent years her style cred has increased tenfold. She's a fan of the relaxed look, wearing leggings and trainers with a cashmere jumper, or tapered tracksuit bottoms with high heels.