32 Best and Worst Dressed at the Golden Globes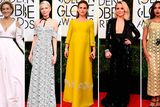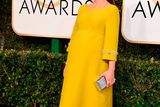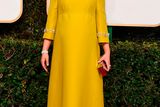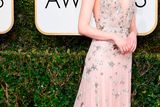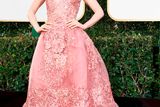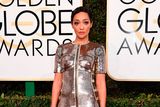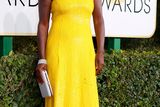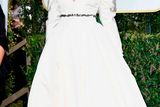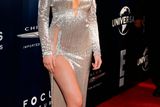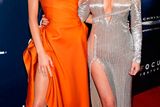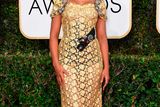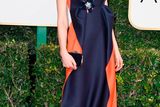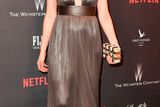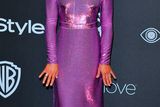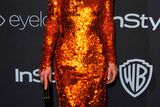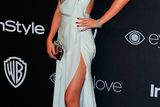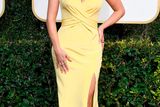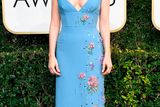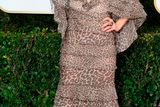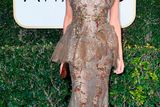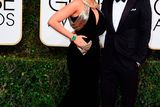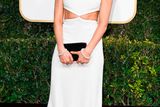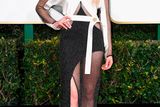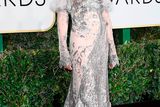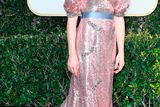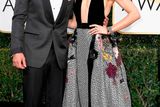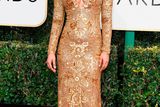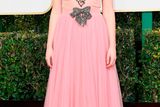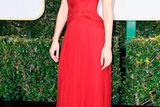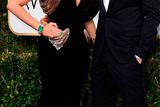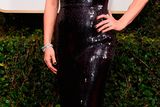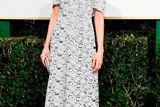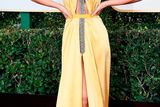 We trawled through the red carpet and after-parties to find the best and worst looks from the 2017 Golden Globes.
BEST: Natalie Portman
The Best Actress nominee is a vision in yellow Prada. Jackie O would be proud.
BEST: Emma Stone
Taking some inspiration from her award-winning Old Hollywood role, Emma's blush pink embellished Valentino dress is a win.
BEST: Lily Collins
It's as OTT as the red carpet commands and Lily Collins' Zuhair Murad gown has gone viral for all the right reasons.
BEST: Ruth Negga
Ireland's style star was always going to knock it out of the park. Her sequin floor length Louis Vuitton gown says, "I've arrived".
BEST: Viola Davis
Yellow sequins is not an easy look to pull off, but the Best Supporting Actress winner does it with ease. And makes you want to try it too.
WORST: Sarah Jessica Parker
God loves a trier. SJP is making a habit of landing on the worst dressed lists for her too-busy failed fashion expirements. This Vera Wang milkmaid bridal look shouldn't have made it past the dressing room.
WORST: Kylie Jenner
It's hard to believe she's 19 years old. 19. Let that sink in.
BEST: Kerry Washington
Her Dolce & Gabbana dress was a risk that paid off. Delicate and fierce in one.
BEST: Caitriona Balfe
This impossibly elegant Irish actress brought her A-game in her Delpozo design at the ceremony and added some edge in a plunging grey gown to party.
WORST: Lea Michele
Whoever told Lea Michele that purple sequins was a good look should be fired.
BEST: Emily Ratajkowski
When Emily does classy couture, she's up there with the best. It's not quite clear why she was at the ceremony, but she stunned in this Reem Acra creation.
WORST: Miranda Kerr
Miranda Kerr desperately wants you to notice her.
WORST: Christina Ricci
Christmas is over.
WORST: Claire Foy
She one one of the biggest awards of the night, but this pale pink gown washes out The Crown star.
WORST: Jessica Chastain
When bad dresses happen to good people.
BEST: Amy Adams
Amy Adams' penchant for figure-hugging strapless gowns is getting old, fast. It's guilty of being boring, but it still works.
WORST: Michelle Williams
I want to like this. Really, I do. But there's no saving this wallpaper-inspired Louis Vuitton gown.
BEST: Reese Witherspoon
Reese knows the red carpet rule of not stealing the show from the nominees and does understated elegance like a pro in this Atelier Versace gown. Not to mention the Tiffany & Co jewels.
WORST: Nicole Kidman
Nicole Kidman has lost the run of herself on the red carpet lately. There's something to be said for a classic black dress at a time like this.
BEST: Chrissy Teigen
The tv personality's Marchesa gown is one of the best of the night. A bold lip and sleek bun top off this top-notch ensemble.
BEST: Brie Larson
After sweeping the boards last year, Brie Larson wasn't going to blend in this time around. Her red Rodarte gown is simply stunning.
BEST: Blake Lively and Ryan Reynolds
Hollywood's best dressed couple finished off their picture perfect looks with their best accessories - each other.
BEST: Jessica Biel and Justin Timberlake
Biel adds a fun twist to her Elie Saab dress with colourful skirt detail, while JT's Tom Ford suit is a lesson in formal dressing for modern men.
WORST: Zoe Saldana
Points for effort, but Zoe's dress looks more Little Bo Peep than stunning Hollywood star.
WORST: Felicity Jones
Pink tulle and black embroidery doesn't on anyone - no matter how beautiful and talented you are.
WORST: Keri Russell
The ghost of Pat Butcher has been resurrected in this leopard print chiffon frock.
BEST: Priyanka Chopra
The Quantico star shows how to be sexy without flashing too much flesh in this sequin Ralph Lauren gown.
WORST: Sophie Turner
Too busy. Too sheer. Too everything.
WORST: Sienna Miller
You have to admire Sienna Miller - she never goes for the same look twice. Even if it means looking like a teenager at her debs.
BEST: Kristen Bell
Bell is all sorts of stunning in this plunging Jenny Packham design. One of the best dressed of the night.
BEST: Mandy Moore
We're a little bit obsessed with this caped chiffon Naeem Khan gown.
WORST: Hilary Duff
The former Disney star looks a little more Kermit the frog than Golden Globes guest.