10 things to buy your partner for Valentine's Day that aren't lingerie
It's doesn't have to be all about overpriced roses and naff lingerie
The ISPCA are encouraging animal lovers to give the gift of support with donations to feed a dog or puppu, cat or kitten for a month. Check out the 'Thoughtful Gifts' section on the ISPCA website at www.ispca.ie
2. A subscription to Netflix
Sign up your other half for the cost of a subscription to the streaming website from €7.99 and give the gift of endless options to the couch potato in your life.
3. A cleanser
Garnier Micellar Water is the holy grail of cleansers and the best-selling in Ireland for a reason. But like anything you love, when you run out, you wind up using random face wipes around the house because you forget to pick up a replacement yet again. Stop this from happening to your wife/girlfriend/mistress for €5.50. At pharmacies nationwide.
Who needs lingerie when you can wrap up instead?  Check out this pair for €20 from Boohoo.com
5. A manicure
Find out her favourite nail salon and get a voucher or alternatively, go for a traditional polish. Essie's Gel Couture line is our favourite long lasting DIY polish range and there are six new shades to choose from this season.
6. Shampoo
One of those things you always run out of before it's too late. Aussie Haircare is always a winner for most hair types.
7. Some pamper time
The Salon at The Shelbourne Hotel is offering special offers ontreatments until the end of February. The Elemis Speed Spa Power Booster Facial is available for €49 or invest in a course of five facials and a free Elemis starter kit for €250.
8. A book voucher
Whether she consumes them in print or online, get a voucher to a bookstore and it will provide endless satisfaction for days, or weeks, for less than €20.
9. Something cute she doesn't need.
Like this pineapple candle from Penneys (€6). Completely unnecessary, but oh so adorable.
10. Literally anything.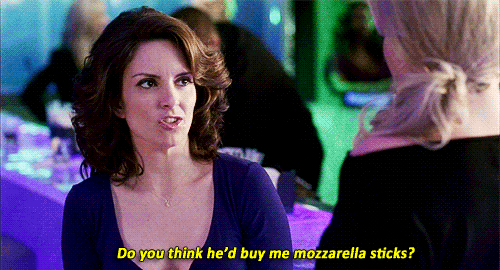 No woman wants lingerie as a gift for any occasion, let alone a manufactured romantic holiday. Try a nice dinner, an M&S meal deal, some Chicken McNuggets. Anything.
Online Editors
Follow @Indo_Style_
Promoted Links