Style Notes: An Irish slow fashion label on the fast track to success, Sorcha O'Raghallaigh's new collection and winning knitwear
Our fashion editor rounds up the latest style news and fashion trends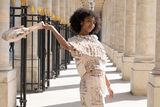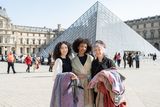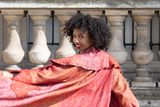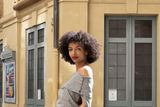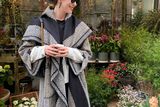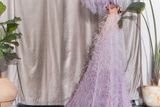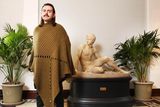 Bridget Geoghegan and her mother, Meritta, are living proof that you can dream big for slow fashion. Their Mise Tusa pop-up shop in Paris is located in the Jardin du Palais-Royal, literally around the corner from the city's key fashion district of Rue Saint-Honoré.
Their Paris adventure started with a chance conversation after a trade show on sustainable fabrics. The Galway duo secured the shop, moved in just in time for Paris Fashion Week in March — and over the last two months, they have attracted international customers with their designs handmade at home in Clarenbridge, using vintage and luxury industry surplus fabrics as well as specialist tweed mixes.
This fashion story is testament to their enterprise and hard work. Bridget is a human-rights activist, while her mum, Meritta Gorman-Geoghegan, has over 35 years of experience in the fashion industry and set up the Ail Ruin Design Centre in the 1990s. The Covid pandemic gave them the opportunity to "hit the pause button" and really reflect on how women needed more from their clothing.
The idea behind Mise Tusa — the name means "me, you" in Irish — is to provide a more sustainable and ethical solution for women in slow fashion, and to nourish individuality in all women.
In the new SS22 collection, Meritta sourced premium Italian linen and cut it into strips, then she knit it on giant needles to create the 'Magnifica' top, styled above with the 'Scusi' top, 'Allora' pants and 'Cucciolo' loop-through bag in the same linen.
The Mise Tusa 'Imagine' label has three new collections — 'Dreamer', 'Deep Dive' and also 'Speckle', in which Meritta uses a black and soft white silk noil woven in Ireland.
Bridget reports how their Local Enterprise Office in Galway has been a huge support over the years, especially with the Paris shop, which closes next week. The pair will then load up their campervan and bring the collection back home to their Mise Tusa store in Clarenbridge. It is open by appointment only from Monday to Wednesday and from 10.30am to 6pm Thursday to Saturday.
However, the talented mother and daughter have not yet finished with Paris and plan to return in the fall with a new pop-up. misetusa.ie
Fantasy couture
News just in from Sorcha O'Raghallaigh, who has been working on completing her latest collection, which drops on her online shop this month. Her masterly couture skills with feathers are truly awesome, and well illustrated in her dramatic lilac ombre cape, worn here by actress India Mullen.
Sorcha doesn't stick to a fashion calendar and her new SS22 pieces are full of her signature techniques. The designer acknowledges that it's been a tough few years and she likes to be able to offer pieces with a fantasy element.
The good news for fans of her feathered handbags (€400), which you've seen on this page before, is that she is carrying over that popular look into the season, plus she is adding more exciting colours.
Sorcha will have a total of three bag styles this season so, in addition to the mini bag, she is offering a micro version — to carry keys and credit card. Working from her studio in Dublin 6, Sorcha tells me she is also introducing a satin heart-embellished bag in two sizes.
There's more newness coming on the jewellery front and the pieces, Sorcha promises, are "opulent, fun and fantasy with lots of coloured jewels and crystals encased in golds and silver".
A big fan of Dolores O'Riordan and The Cranberries, Sorcha says she always feels strong listening to Dolores' music and she has named this very romantic collection 'I'll Be Dreaming My Dreams with You' after the Cranberries song Dreaming My Dreams. You can feast your eyes on these latest pieces, plus archival gems, when Sorcha provides the finale for the ARC Fashion Show in the RDS next Thursday night, with 12 pieces handmade in Ireland. Based on what I've seen, it promises to be heart-stoppingly gorgeous. sorchaoraghallaigh.com
Winning ways
Congratulations to knitwear designer Fintan Mulholland, one of five emerging Irish craft makers and designers who were successful in the annual RDS Craft Awards, worth €10,000 each.
Fintan's talent was spotted early on and he won a number of prestigious awards for his undergraduate collection. Based in Co Monaghan, Fintan uses only natural yarns and his 'Triskele' poncho (€680), available from his website, fintanmulholland.com, is an architectural piece, constructed from 3,848 rows of knit.
Designed with no waste, all yarn is rewound and reused into the design. The baby alpaca wool yarn sourced from Italy is biodegradable and renewable, and he uses it in the poncho with silk (22pc) and fine merino wool (10pc).
It's worth keeping an eye out for the other four worthy RDS winners: Síofra Caherty (fashion and accessory design), Amy Kerr (textile and surface design) and the two ceramic artists Katharina Treml and Laura Matikaite. Well done all.