Simon Cowell has been a 'rock' for Cheryl Fernandez Versini in wake of reported marriage split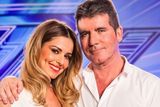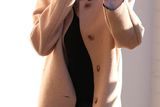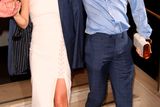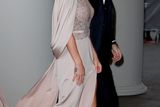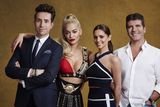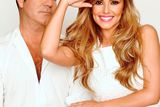 Cheryl Fernandez-Versini has reportedly been leaning on X-Factor co-star Simon Cowell in the wake of her marriage split.
The Girls Aloud singer (32) is allegedly divorcing her husband of 19 months Jean Bernard Fernandez-Versini (35), whom she wed in 2014 after a whirlwind three month romance.
The pair have been plagued by split rumours in recent months and on Sunday, it was reported that the pop star has begun legal proceedings to dissolve her marriage, citing "irreconcilable differences."
And she is said to have treated Cowell as a confidante during the filming of the live shows late last year.
"Simon and Cheryl have spent a lot of time together since the live shows started," a source told The Mirror.
Read more:
"He's been offering words of comfort. He cares for her a great deal and has been in contact even while on holiday to make sure she is coping.
"She did very well to carry on with the show as normal given everything that was going on in her life."
The pair married in a small ceremony on Mustique in the Caribbean in August 2014, just three months after they met in Cannes, France.
But it was reported that Mr Fernandez-Versini grew uncomfortable with the amount of time she spent with male work colleagues such as X Factor supremo Simon Cowell.
The Sun on Sunday quoted a source as saying: "Cheryl is divorcing JB on the grounds of his unreasonable behaviour. She has had enough of his jealousy.
Read more:
"He didn't like it when she had to spend time with other men and even became jealous when she was hanging out with her dogs."
The Sunday Mirror claimed the pair secretly split five months ago, and that she had realised they had married too soon after a whirlwind romance.
Cheryl hinted at her unhappiness on New Year's Eve when she posted to Instagram a photograph of herself kissing her middle finger.
She wrote: "Bye 2015 ... you've been real!!!!! You have taught me a lot but I am happy to see the back of you!!"