From jumpsuits to feather-hem minis: this collection has something different for the alternative bride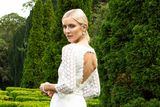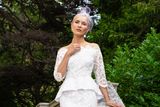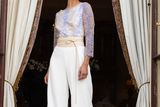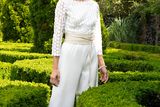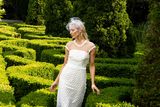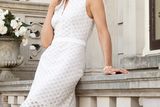 Will I or won't I wear white? And could I push the boat out and wear a jumpsuit?
The Irish wedding scene has been well and truly shook up and that's no harm. It's now infused with a modern, very independent way of thinking, no longer in a stranglehold of puffy meringue dresses or tight basques worn over big skirts to give you a small waist and big boobs!
Whether you are a bride, bridesmaid, mother-of-the-bride/groom or guest, the rules have been re-written.
Charlotte Mooney is the thoughtful mould-breaker designer behind the Charlotte Lucas label. She is at the forefront of affordable wedding wear that thankfully looks beyond the clichés. She set out to design the perfect little white dress for alternative brides looking to break from tradition and wear something a little more unique on their big day whether it is a small wedding, civil ceremony, or vows renewal.
Her exciting new collection is called 'The Next Day' and the concept was to create a range of dresses that fit in across the wedding calendar, from hens to the day after.
One of the standout stars is the bateau neckine jumpsuit (main photo and above) which was inspired by Amal Clooney's civil ceremony outfit in Venice, with its dramatic open-back bodice of 3D embroidered mesh fabric and a gloriously tactile satin-backed crèpe on the wide-legged palazzo pants.
Draping and fluid shapes come easy to Charlotte whose hero is the classic French couturier, Madeleine Vionnet. The scalloped detailing on the 'Kate' guipure lace two-piece (above) adds a very luxe feel to the flattering outfit. It has cover-up sleeves, below-the-knee hemline and a confidence-building peplum waistline, yet there is a sensual quality to the off-the-shoulder neckline which is so perfect for photographs.
The 'Michelle' figure-hugging dress (above) has a kick-out hem detail and on-trend neckline after Meghan Markle's Stella McCartney evening look.