The inspiring reason why Hillary Clinton wore white to Trump's inauguration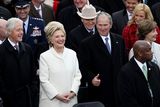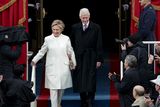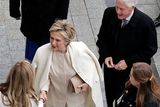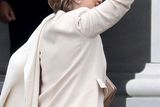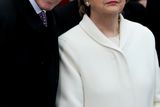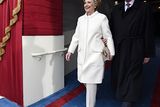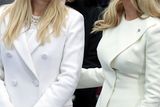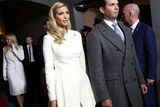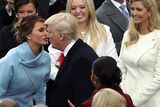 Hillary Clinton made a subtle statement by wearing a white pant suit to Donald Trump's inauguration on Friday.
Hillary, who was Trump's opponent during the presidential election, opted for a white suit as she attended the inauguration in Washington DC with her husband, former president Bill Clinton.
The former secretary of State made a subtle statement with her choice of colour for the historical event, as white is one of the main colours traditionally associated with the suffragette movement.
The suit is also reminiscent of the outfit Hillary wore for her acceptance speech at the Democratic National Convention and what she wore for the last debate.
"I'm here today to honor our democracy and its enduring values," Hillary tweeted on Friday morning.
"I will never stop believing in our country and its future."
Ivanka and Tiffany Trump also wore white for the inauguration, with Ivanka wearing an Oscar De La Renta pant suit and Tiffany a double-breasted coat with green heeled boots.