Irish fashion focus: Success story Peruzzi — 'It has clothes for whatever way you feel'
Committed to Italian quality, Peruzzi is an Irish brand that delivers smart looks without compromising on comfort. Sinéad Robinson, Marc O'Rourke and Linda McDermott unveil the Peruzzi SS23 collection and discuss the brand's evolution from '99 to now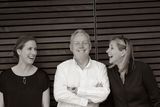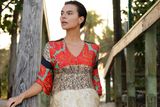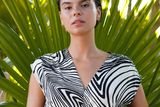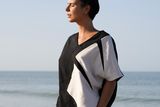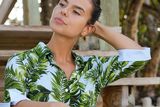 It was the 'Magic Trouser' that gave Peruzzi its big break. The Irish brand started with a capsule collection in 1999 and quickly gained attention in the market, the aforementioned trouser breaking ground for the brand, with its key elements of perfect fit and comfort.
Before long, the Irish brand was exporting. Now, almost 25 years on, it is stocked across Europe, in the US and Canada.
Its SS23 collection was designed very much with the international market in mind.
"We wanted an injection of colour and vitality with our latest collection," says Sinéad Robinson, Peruzzi's designer. "We were thinking of getting on a plane and flying away. People have changed their attitudes towards fashion. It's no longer style at any cost. Women want style that doesn't restrict them; the tolerance for discomfort is gone."
This means using quality raw materials like soft cotton and Italian linen, for garments that flow and move with the body, but retain their shape.
"You want to look feminine yet strong; you want to be playful, yet serious. That's the beauty of this collection. It has clothes for whatever way you feel." And while inclusivity has been the watchword in fashion in recent years, Peruzzi has always offered ranges from sizes eight to 20. But amid tough trading conditions in recent years, the staff remain loyal. "Nobody retires," laughs Marc O'Rourke, sales director. "We have one employee named Florrie, she's 60 and works part-time. She started on her 14th birthday."
"It's like we're a family. Everyone works really well together, there's no egos," says Linda McDermott, manager of Peruzzi. "When you lose the ego, we can hear each other properly, and when that happens, it's pure magic."
Robinson adds, "You need to be open to creative collaboration. Everybody has something to contribute."
As we wrap up our chat, the team remembers their late sales director colleague, Sean O'Leary. "He was at the very beginning of the journey with us. He would love to be here," says O'Rourke. "We have his beat-up Louis Vuitton bag and Mont Blanc pen that always travels with us." It's clear that once you join the Peruzzi family you stay in their hearts.
"Whenever we go to Italy, the first thing we do is drink red wine, and have a toast to Sean." No sooner than McDermott tells me this we raise our glasses of water to the memory of their mentor.
Peruzzi is available from choiceboutiques.com and stockists nationwide