Irish designer Philip Treacy created 20 hats for the British royal wedding - including Oprah's
Treacy designed hats for Oprah Winfrey, Priyanka Chopra, Camilla, the Duchess of Cornwall, and Kate Middleton for Meghan and Harry's big day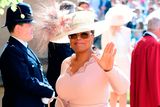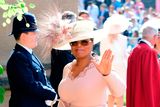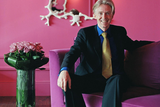 Irish designer Philip Treacy designed twenty of the hats that were be worn by guests to the wedding of Meghan Markle and Britain's Prince Harry, including those worn by high profile guests Oprah Winfrey and Kate Middleton.
Former US talk show host Oprah wore a vintage piece from 2005 which she had new feathers added to for the occasion.
Kate Middleton chose to don a beautiful lemon hat by Treacy to match her sophisticated and summery Alexander McQueen dress, while Camilla the Duchess of Cornwall wore a dramatic pale rose pink hand sculpted feather hat.
Treacy also designed the hat worn by actress and close friend of the bride Priyanka Chopra, who donned a lilac sweeping wave hat with crystal net overlay and a hand painted flower.
Other guests wearing Treacy include Lady Amelia Spencer, Victoria Aitken, Amber le Bon and Meghan's former Suits co-star Sarah Rafferty.