Armani goes fur free: Here are five designers who've banned fur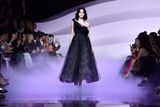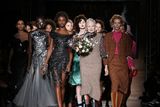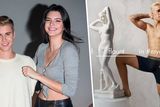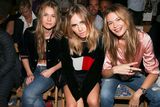 Yesterday, legendary Italian fashion designer Giorgio Armani announced he would stop using fur in all of his products, as of his autumn/winter 2016 collection.
"I am pleased to announce that the Armani Group has made a firm commitment to abolish the use of animal fur in its collections," the designer (81) said in a statement.
"Technological progress made over the years allows us to have valid alternatives at our disaposition that render the use of cruel practices unnecessary as regards animals."
He continued by saying the luxury group, which includes the brands Giorgio Armani, Armani Prive, AJ Armani Jeans and Emporio Armani, would dedicate their efforts to "protecting and caring for the environment and animals".
The move comes after years of lobbying from animal rights organisations like the Fur Free Alliance and the Humane Society International.
Claire Bass, executive director of the Humane Society, said: "Armani is the first word in luxury fashion, and so it is hugely significant for the global fashion industry that Armani has pledged to remove animal fur from all his new collections going forward.
"Those designers such as Prada, Fendi and Michael Kors who continue to put animal suffering on the catwalk are looking increasingly isolated, with this move by Armani probably the most powerful message yet that killing animals for their fur is never fashionable."Check out five other fashion-forward designers who pledged to go fur-free:
1. Stella McCartney
The lifelong vegetarian and daughter of Paul and Linda McCartney has been committed to cruelty-free designs since beginning her career, and has remained firm in using only faux furs and synthetic leathers in her products. She's pulled it off with such success that people will eagerly fork over €700 for a pair of synthetic leather shoes – so long as they're Elyse platform oxfords, the It shoes the fashion world are obsessing over.
2. Calvin Klein
In the early 90s, there was a significant shift in the industry as fashionistas began to shun furs. PETA enlisted top models including Naomi Campbell and Christy Turlington for a striking campaign declaring: "We'd rather go naked than wear fur." At the same time, popular high-end designers began to publicly announce they would stop using furs, including beloved US label Calvin Klein in 1994 – the same year they were subject to protests from PETA.
3. Vivienne Westwood
The renowned British designer is credited with pioneering punk fashion, and also decided to drop fur after a meeting with PETA in 2007. She donated the last of her furry products -  eight rabbit-fur handbags - to a wildlife sanctuary to comfort orphaned baby animals4. Ralph Lauren: The all-American brand decided to go fur-free in 2006, after meeting with representatives from PETA. The company said in a statement: "We feel that the time is right to take this action." To support their new policy, Ralph Lauren also donated 1,200 items of clothing containing fur to charities in developing countries.
5. Tommy Hilfiger
As well as banning fur in 2007, the American designer is committed to creating cruelty-free colognes. Hilfiger is also known for his philanthropy outside the fashion industry, and often donates to the conservation charity Elephant Family, which protects elephants and their natural habitat in Asia.