Tom Cruise denies romance with fellow Scientologist Laura Prepon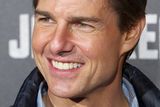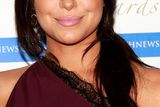 Actor Tom Cruise has denied reports that he is in a romantic relationship with actress Laura Prepon, a fellow Scientologist.
The Mission Impossible star was linked to Orange is the New Black actress Laura Prepon, and was said to be @on cloud nine' after a date last week.
But those close to Cruise have insisted the pal are just good friends and have bonded over a common love of their faith in Scientologiy.
They were spotted have dinner at The Manor Hotel in Los Angeles, but Cruise is still taking it slow in the dating game.
"They see each other at some functions, but they are not dating," a source close to Cruise told Us Weekly.
"He will date again and has been talking with women."
He divorced Katie Holmes last summer and is in the middle of a court case, suing an American magazine for defamation after they claimed he was a bad father to daughter Suri (seven).
"He's actually a lot more relaxed and more extroverted," the source added.
"Tom still sees [Suri] and speaks to her on the phone."