Russell Brand reveals he had nine orgasms in one evening in Dublin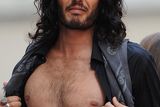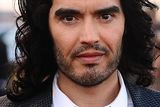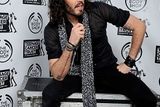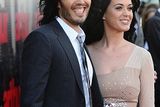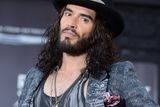 Comedian Russell Brand had a record nine orgasms during one evening on a visit to Dublin he has revealed.
Speaking on a live video on the Huffington Post, the comedian revealed his all-time record for number of orgasms in a day was made "one evening in Dublin".
He revealed in answer to the question from a fan of how many, "Once in Dublin... nine... not even in a day, an evening, I felt exhausted the next day.
He said that the experience left him feeling tired for quite some time afterwards.
"Once in Dublin - nine," he told the web chat. "Not even in a day, an evening. I felt exhausted the next day."
The funnyman has announced he will return to Dublin for a gig on November 5th in the Olympia Theatre.
He has previously visited the capital on many occasions, making appearances on The Late Late Show, and book signings, as well as performances as the then Point Theatre.
The actor has been open about his past drug addictions and explained that his consecutive climaxes took place post-recovery.
He needed to find other ways to fill his time so opted to get more physically active in the bedroom.
"After I came off drugs, I had a lot of energy that needed to go somewhere, and I thought... that way," he commented.
The star divorced singer Katy Perry last year after a 14-month marriage.
He explained that when sleeping with someone, a male must make it his mission to ensure his partner is pleasured first and foremost.
"You've got to make sure everyone is happy," he shared. "I think that that person you're having sex with must have an orgasm first, or you're not fulfilling your job as a man."
Russell has reportedly been dating hotel heiress Alessandra Balazs for a few months.
Apparently LA-based Russell has been jetting between California and New York to keep up with her bi-coastal lifestyle.
Since splitting from his pop star ex he has been linked to stars including Spice Girl Geri Halliwell and Australian presenter Kate Peck.
Now his is apparently seeing the 23-year-old offspring of André Balazs. André is currently loved up with 38-year-old late night TV talk show host Chelsea Handler.