Model romance: Prince Harry linked to Cara Delevingne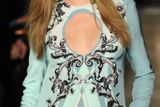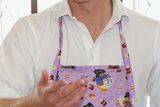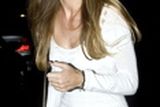 Britain's Prince Harry reportedly thinks Cara Delevingne "could be the girl for him".
The royal has apparently been spending more time with the model after things cooled between him and girlfriend Cressida Bonas.
Insiders have claimed the prince and model have flirted with each other at recent events.
Sources say Harry hasn't ruled out the possibility that a more serious relationship between them could develop in the future.
"I think Harry would like to move things on with Cara. But there's not much overlap in their busy lives at the moment. For now, they're just enjoying some flirty banter, with the promise of a meet-up when they're both in London," an insider explained to UK magazine Look. "It's obvious Harry would like to meet a girl he could settle down with, and Cara could be the girl for him."
It's claimed things first took a more romantic turn between the couple at a recent barbeque held at Princess Beatrice's London home.
Sparks apparently flew between the 28-year-old prince and superstar Cara from the start.
"Harry made a beeline for Cara as soon as he spotted her," a source revealed. "They spent the whole afternoon only talking to each other. [They've met a few times since then] Last time, Harry even gave her a present when he saw her, it was a silly thing - an in-flight magazine, which is a running joke between them to prove who has the most jet-setting lifestyle. Cara obviously thinks Harry is very funny, and not like most of the Chelsea lads she meets."
Royal insiders say Cara would be an unlikely choice of beau for the prince. Cara's love of the party lifestyle could impact on Harry's military career, which they believe is enough to deter him from pursuing any interest romantically.
"She'd be a controversial choice. She's known for her partying and is very open about her drinking," the royal source said.