Kris Jenner reveals nude videos have been hacked from her iCloud
The queen of the Kardashian clan has said sexual videos have been stolen from her computer.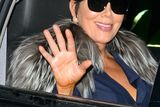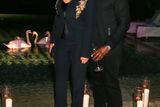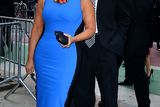 If you thought one scandalous sex tape was enough for any one family to have in their repertoire, think again as Kris Jenner has revealed that nude videos shot in her home might be leaked to the public.
The queen of the Kardashians admitted her fears that videos of a sexual nature have been stolen from her iCloud and might be released into the public sphere.
According to TMZ, Kris called an emergency family meeting in which she claimed that she was being blackmailed by a hacker who stole the tape.
Read more:
The reality television star filed a criminal complaint with the LA County Sheriff's department in which she said she was being harassed after someone hacked her personal files.
Read more:
It has not been revealed if Kris is accompanied in the raunchy videos by her ex-husband Bruce Jenner or new fling Corey Gamble.
The dramatic admission will be portrayed in the upcoming season of Keeping Up with The Kardashians.