Chris Martin upsets Jennifer Lawrence after a cheeky late-night with Kylie Minogue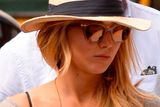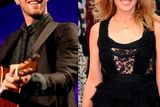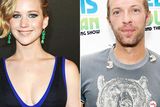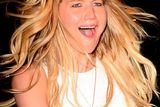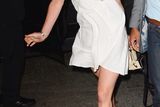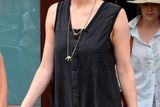 Independent.ie Newsdesk and agencies
Chris Martin is not in Jennifer Lawrence's good books after he was spotted on a late-night stroll with Kylie Minogue in London earlier this week.
The two singers were recently snapped walking around London in the early hours of the morning, prompting many to wonder if romance was in the air.
Chris and Jennifer were believed to have split up last week, but it's since been claimed she's been house hunting for a pad that his kids with ex Gwyneth Paltrow, Apple and Moses, will be able to stay at. Sources say she's not happy about the Kylie situation.
"Jennifer is used to Chris spending long stretches of time with Gwyneth, however much it may irk her, but the news that he's been spending time with Kylie didn't go down well. Jen feels that she has no real claim on Chris," an insider told Grazia.
"One minute it seems they're in a relationship, and the next he's flying to London without so much as consulting her. When they first met, Chris was enjoying being single after splitting from Gwyneth, now all this time later she feels as if very little has changed. She's an easy-going person, but Chris has tested her patience. It seems he's commitment-shy."
Jennifer and Chris were first linked last summer, not long after he split with Gwyneth after ten years of marriage.
Neither one has confirmed the romance, although they've often been snapped out together. And it seems as though Jennifer is as confused as everyone else when it comes to the alleged romance.
"Chris and Jenifer's relationship has cooled since he left for London with barely a goodbye. Chris' insistence on keeping things casual has left her with no idea where she stands, and they've reached a stalemate," the source said.