Charlize Theron: 'I have OCD, which is not fun'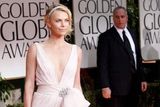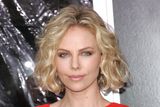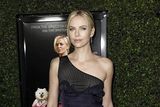 Charlize Theron says dirty surroundings make her mind "switch off".
The actress suffers from OCD and her surroundings have to be tidy and well organised or she doesn't feel comfortable.
The blonde beauty was talking about similarities between herself and her character in new movie Young Adult.
In the film the Oscar-winner portrays an immature teen literature writer who returns to her hometown to relive her heyday and win back her married high school sweetheart.
"I am not dirty at all, I'm actually the opposite," she said on Australian radio show Kyle and Jackie O when asked if she was as messy as her character. "I have OCD, which is not fun. I have to be incredibly tidy and organised or it messes with my mind and switches off on me."
Charlize also talked about working with Juno writer Diablo Cody on the comedy.
The 38-year-old sympathised with the award-winning scribe because she had so much going on when they started filming.
"She actually had her first child shortly before we went to go make this film so I didn't meet her until we started shooting. Everything happened for her at the same time; she was making a film and she had a newborn son," Charlize said.
Cover Media