Celebs turn out to watch Serena Williams triumph at Wimbledon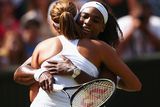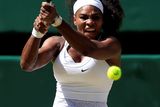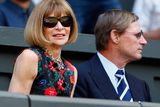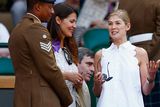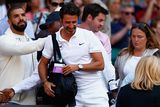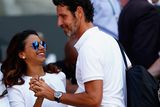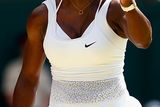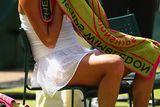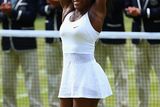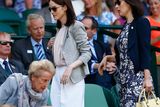 Serena Williams and first time finalist Garbine Muguruza's battle in Wimbledon this afternoon has turned out to be quite the star-studded affair.
The much-anticipated women's final between American Serena and Spanish Garbine attracted many A-list tennis fans to the London arena this weekend.
Gone Girl's Rosamund Pike was spotted mingling around before the first serve of the match kitted out in a summery white dress, sunglasses in hand while Downton Abbey's Michelle Dockery was also spotted in the crowd of spectators.
American rapper Drake also made an unexpected appearance at the sporting event of the summer, while American Vogue's editor in chief Anna Wintour also nabbed a ticket to see Serena lift the trophy.
The win is the sixth of its kind for Serena, who triumphed over her opponent this afternoon as her sister Venus watched from the crowd.
Serena is now the holder of all four grand slam titles, the first time in 13 years.
While Serena joyously celebrated on the court her Spanish opponent could be seen wiping away tears of disappointment.